Food donations get discounted tickets to arena football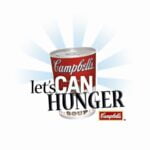 The Wichita Wild and the Students in Free Enterprise (SIFE) organization at Wichita State are holding a food drive benefitting the Kansas Food Bank on Saturday, March 13.  The food drive will take place at Hartman Arena as part of Campbell Soup's "Let's Can Hunger" campaign.  The drive will take place prior to the Wild's game vs. the Sioux Falls Storm. Fans bringing a non-perishable food item to the game will have the opportunity to purchase a discounted ticket to the game.  The discount will allow fans to purchase a reserved seat in rows 12-17 for only $6.  The students will start accepting donations at 5:30 PM inside the front doors of Hartman Arena.  Kickoff for the game is scheduled for 7:05 PM. 
The Wild started the season on February 26 with a 57-20 win over the La Crosse Spartans in front of 4,755 fans at Hartman Arena.  For more information call the Wild office at 316-440-5044.
 WSU SIFE's goals are to encourage more WSU students to become active team members, to teach the tenets of free enterprise to people in the community, and to provide SIFE members with learning experiences that will help them reach success in the future.