Food4Kids work earns 3 a 'Good Apple' award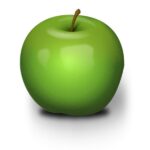 Wichita Public Schools on Monday recognized its Good Apple Award winners — school employees, volunteers and community partners who 'go the extra step' in helping children succeed. Among those recognized were three people who each in their own way have supported the Kansas Food Bank's Food4Kids program:
Larry Gunkel, Food4Kids program manager, was one of just three District-wide winners to receive a Good Apple. Gunkel is responsible for the program's smooth growth from serving o just a few dozen children in a handful of schools to nearly 5,000 children in 276 schools statewide — including 63 schools and 1,200 kids in the Wichita public schools.
Laura Fischer received a Good Apple for her work as the Food4Kids site coordinator at Colvin Elementary, one of Wichita's highest poverty schools. She was recognized for her considerable effort to ensure dozens of Colvin's children who need weekend food receive it — a task she performs beyond her primary job responsibilities as an instructional coach.
Steve Wentz received a Good Apple for inspiring his Southeast High School students to become personally involved in helping hungry children at neighboring Caldwell Elementary. Wentz persuaded his AP psychology students to "adopt" Caldwell and raise money to cover the cost of providing Food4Kids to Caldwell students. Enthusiasm for the project grew and soon the students and teachers throughout the school rallied to raise nearly $2,000.
Congratulations to Larry, Laura and Steve and a big THANK YOU to Wichita public schools for recognizing the contribution this program makes to the overall success of your students.