A Generous Gift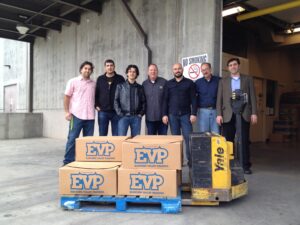 A group of Turkish-Kansans here in Wichita celebrated the Eid al Adha two weeks ago, the Feast of Sacrifice.
They participate in an organization called Hizmet Relief. Part of that mission is to provide hunger relief.  Locally this group selected the Kansas Food Bank and brought us 500 pounds of meat to help families in our community.
Hizmet Relief is a non-for-profit and charity organization that organize relief campaigns, collect donations to help needy people in US and around the globe.