Mobile Hygiene Pantry Ready to Roll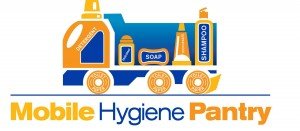 Due to COVID-19 restrictions, the Mobile Hygiene Pantry is on hold.  We will reopen as soon as we can to maintain compliance with state guidelines.   
The Kansas Food Bank deploys its Mobile Hygiene Pantry the third Saturday of every month.
****We distribute at the Lord's Diner South Location****
The Lord's Diner, 2825 S Hillside
Distribution time is 9 am to 10:30 am.
Guests will be asked to provide their address and number of household members. Limit of 1 visit per household.
For more information please contact Debi Kreutzman at 316-265-3663.