Mobile Hygiene Pantry Ready to Roll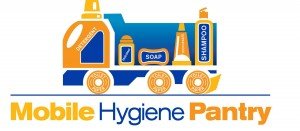 UPDATE – the October Hygiene Pantry is cancelled.  We will resume in November on 11-19-2022.
The Kansas Food Bank deploys its Mobile Hygiene Pantry the third Saturday of every month.
Starting in July 2022, we will be located at The Lord's Diner.
2825 S Hillside, Wichita KS
Distribution time is 9 am to 10:30 am.
Guests will be asked to provide their address and number of household members. Limit of 1 visit per household.
For more information please contact Debi Kreutzman at 316-265-3663.