Mobile Hygiene Pantry Ready to Roll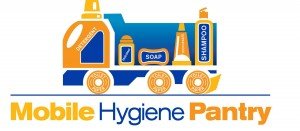 The Kansas Food Bank deploys its Mobile Hygiene Pantry the third Saturday of every month.
We will distribute at Colvin Neighborhood Resource Center starting  August 2021.
2820 S Roosevelt, Wichita KS
Distribution time is 9 am to 10:30 am.
Guests will be asked to provide their address and number of household members. Limit of 1 visit per household.
For more information please contact Debi Kreutzman at 316-265-3663.