Treat for Treat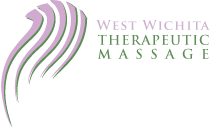 This October our friends at West Wichita Therapeutic Massage, 8629 W Central,  will once again hold their annual food drive to benefit the Kansas Food Bank. 
During the month of October, bring in a food or cash donation and receive a sweet treat with a special surprise!  
Everyone who donates and receives a massage in October will be eligible to win a door prize valued over $75.00.
It's their way of giving back to the community and stocking the shelves of people in need this upcoming Holiday season. 
For more information and to schedule your massage, please contact 773-0300.