We did it!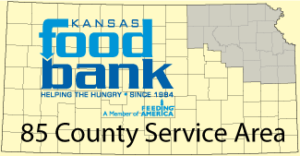 A major milestone has been hit here at your Kansas Food Bank.  We are so thrilled to announce that as of March 29, 2012 a hunger relief partner has been secured and served in all 85 counties that we cover.  It has been a long, hard road but one that we feel so worth the trip.
Over that past 9 months we have worked diligently to ensure each and every county has access to the Kansas Food Bank.  Whether that partner is a food pantry, soup kitchen, shelter, mobile drop site, Food 4 Kids School or SNAP Outreach location, we have successfully made an impact in ensuring No Kansan Go Hungry.
The connections we have made will be everlasting.  They are connections that will help us continue to fulfill our mission.  They are connections with people just like us who would and will do whatever it takes to make sure our hungry friends and neighbors have access to food.  Our hunger care partners make us proud and we could not do what we do without them.  They are an extension of us and we are honored to work with each and every one of them.
And now we can successfully say, all 85 counties are served and will continue to be served!