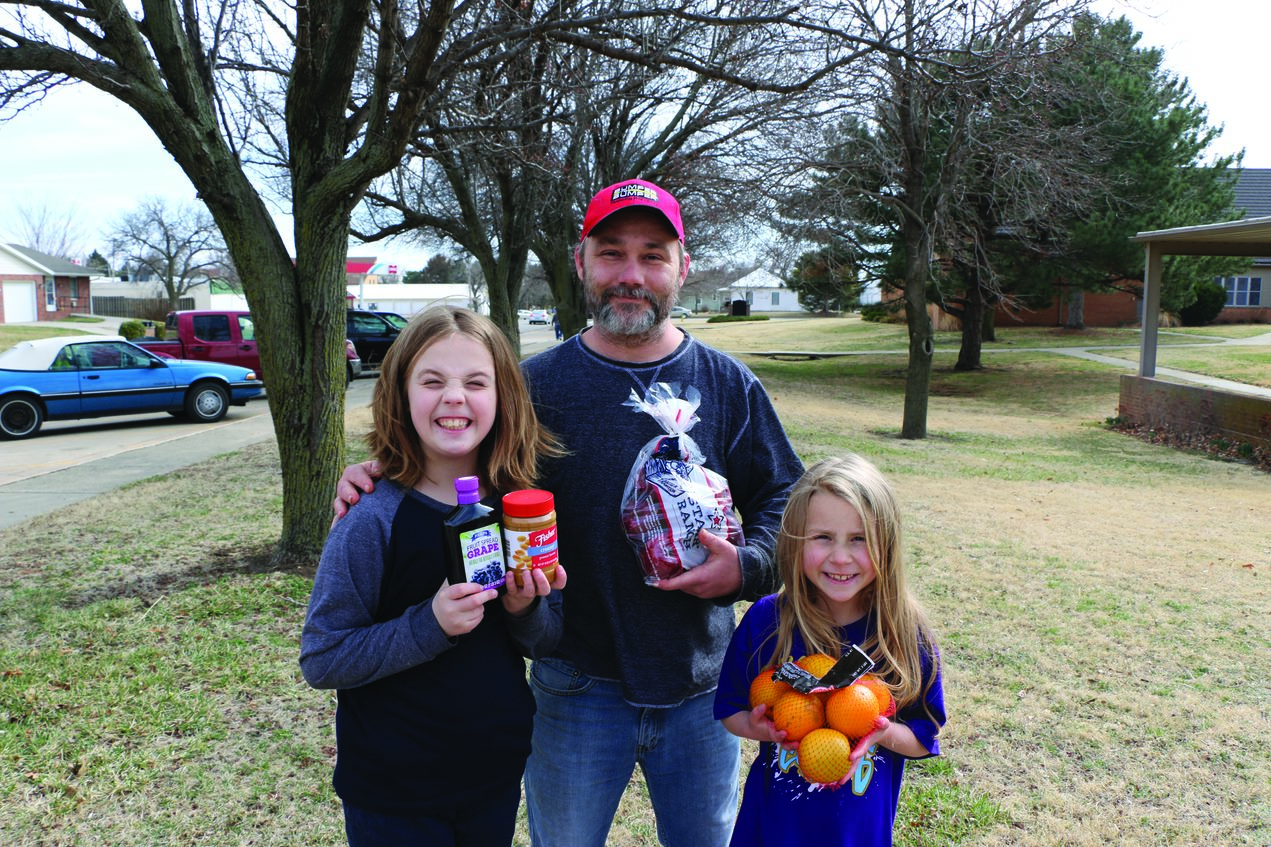 Feeding Families
The Kansas Food Bank is the primary source of food for hundreds of hunger-relief agencies in our 85-county service area. These agencies include food pantries, soup kitchens, shelters, senior box programs and more. Help locating a pantry can be found here.
Anyone can experience food insecurity. Hunger cuts across demographics and borders, indifferent to the past or future chapters of a person's life. Guests that visit our partner agencies and mobile pantries come from all backgrounds. They have a multitude of stories that have led them to us for help. Some have experienced job loss. Many are in low wage-earning jobs and simply cannot make ends meet. Others have had health issues causing them to not be able to provide for their family. And, the everlasting ripple effects of COVID has also created an even larger number of households needing help. The Kansas Food Bank meets individuals in the present, ensuring that anyone who needs it gets the nourishing food they need to thrive.
The Kansas Food Bank Wichita Cargill Cares Complex is the central collection and distribution facility for food. Working with Feeding America's network of food distributors, the Kansas Food Bank receives millions of pounds of donated food product. This inventory is further supplemented by what is collected through local food drives, food recovery programs, and food we purchase at. Drawing on these multiple sources, the Kansas Food Bank is able to offer our hunger-relief agencies a nutritious variety of non-perishable and fresh food items. The agencies then use our food to stock pantry shelves, distribute food boxes and provide meals at on-site feeding programs. For information about becoming a Kansas Food Bank agency (tax-exempt, 501(c)(3) organization), contact LaVeta Noble, Agency Relations Coordinator at (316) 265-3663 or by email at lnoble@kansasfoodbank.org.
Read More About Family Hunger in Kansas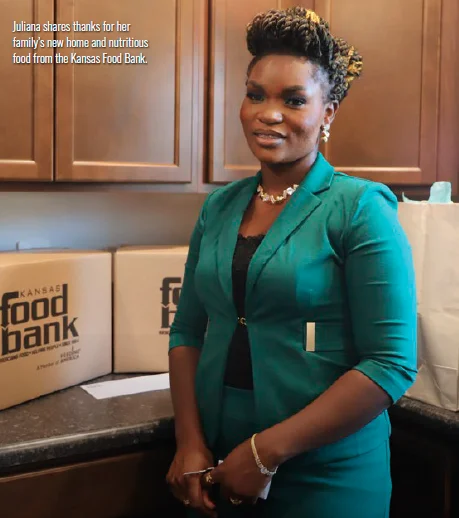 Juliana is a shining example of hard work and determination. After moving to the United…