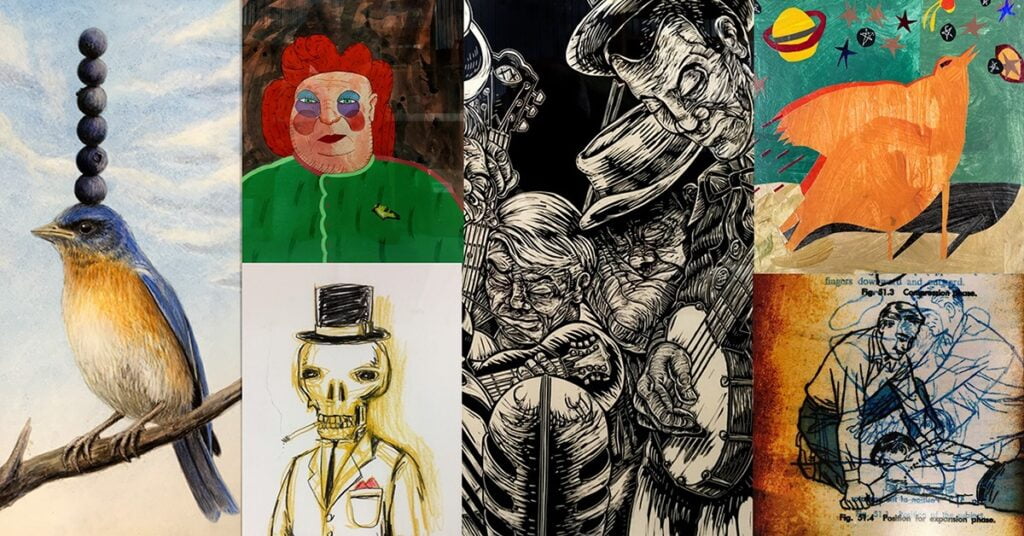 When artist and lifelong Wichitan Tabitha Oblinger Bean died, she left behind a fine legacy: an extensive personal collection of artwork created by many of the Wichita's best-known and loved artists.
Now those works are being offered to the public in Collective Intelligence, an art exhibit and fundraiser that opens at 6-10 p.m. Friday, Oct. 8 at Vertigo 232 Gallery, located above Hewitt's Antiques, 232 N. Market in Wichita. All proceeds from the sale of collected works will go directly to the Kansas Food Bank.
The show will continue through the weekend from 11 a.m.-4 p.m. Saturday, Oct. 9, and 1-3 p.m. Sunday, Oct. 10.
Collective Intelligence will feature more than 125 eclectic works of art by nearly 80 area artists, including such notables as Wade Hampton, Marc Bosworth, Christopher Gulick, Charlotte Martin, Patrick Duegaw, Terry Maxwell, Lester Raymer, John Boyd, Neal Harrington, Curt Clonts and many more.
As a special exhibits coordinator for City Arts for nearly 15 years, Tabitha worked directly with 100s of local artists. Upon leaving City Arts she devoted herself to making and showing her own art while continuing to be an avid supporter of the arts community in Wichita. She died in November 2020.
To honor Tabitha's generous and quirky spirit, the Oblinger family is hosting the fundraiser to raise money for the Kansas Food Bank. The show mixes her love of art and artists and her passion to help others who are in need. The Kansas Food Bank, an organization near and dear to Tabitha's life philosophy, is a perfect fit and will receive 100% of the proceeds.
Please join us for an evening of celebrating the amazing, hilarious and wise Tabitha Oblinger Bean and raising money for the Kansas Food Bank.