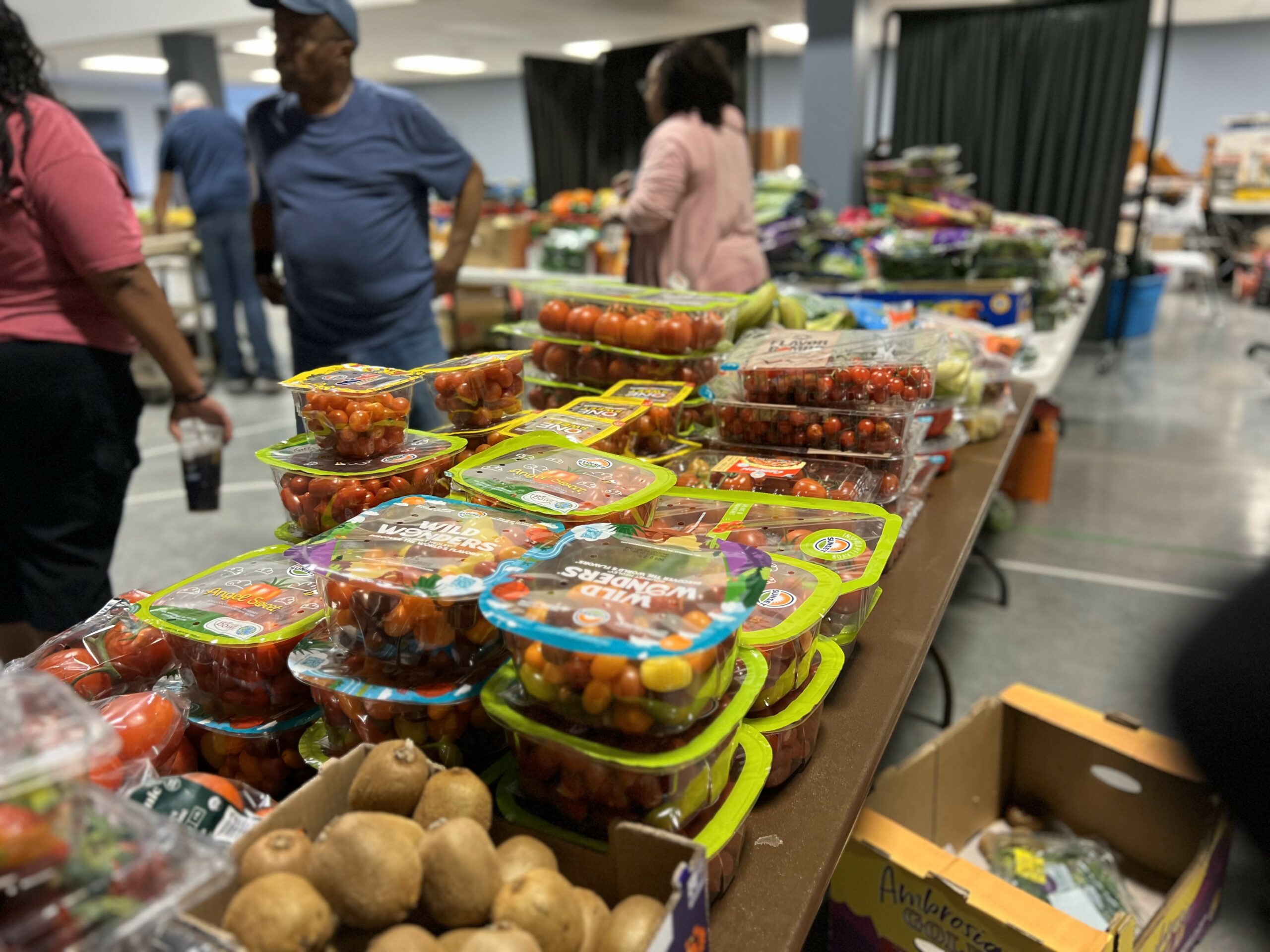 Fresh Produce
Our work over the past few years has focused on distributing more fresh produce and healthier items. Over 25% of all food that we distribute is fresh, healthy produce.
By using nutrition and food quality as a guiding factor, the Kansas Food Bank is able to provide food that helps ensure healthy choices. All too often, high prices drive food choices. Healthy foods combat chronic disease. As of our last hunger study, 40 percent of households served reported at least one member with diabetes and 57 percent of households served report at least one member with high blood pressure. In addition, households reported coping strategies or tradeoffs in order to put food on the table. Those tradeoffs include watering down food and drink, eating more processed foods and selecting items that will make meals stretch farther because of cost. While it is known that fruits and vegetables provide needed nutrients to support overall health and prevent chronic disease, many families cannot afford the recommended amounts to support a healthy diet. Our Fresh Produce initiative provides a safety net of nutritious, fresh foods, bringing relief to food insecure households by offering them access to foods that are not high in calories, sugar and sodium.
Most recently, the Kansas Food Bank, along with the Sunflower Foundation and several of our partner health clinics embarked on a Food is Medicine project. Five clinics within the food bank's 85 county service area are focusing on assisting clients who have diabetes or are pre-diabetic with a specialized program to help them incorporate more fresh produce into their diets.