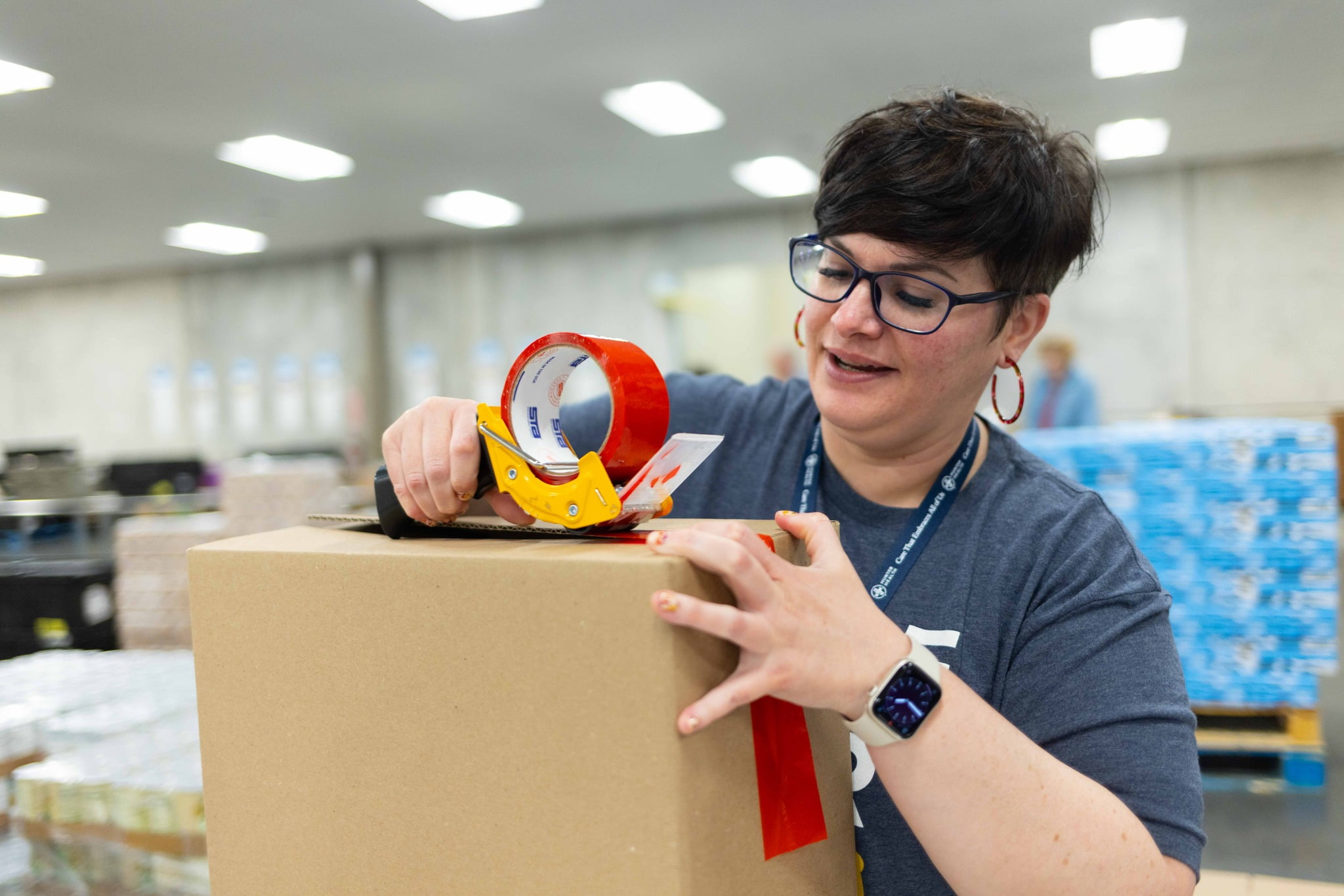 Volunteer
Volunteer Sign-Up
All volunteer opportunities at the Kansas Food Bank require pre-registration so we can make sure we are ready to put you to work helping make a difference for our fellow Kansans in need. For more information about any of our volunteer opportunities please email: volunteer@kansasfoodbank.org or call (316) 265-3663.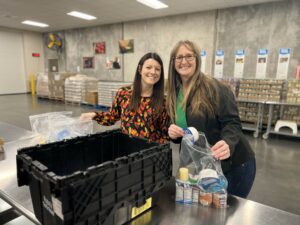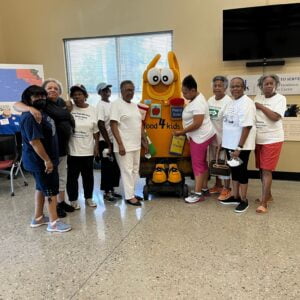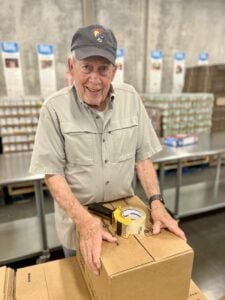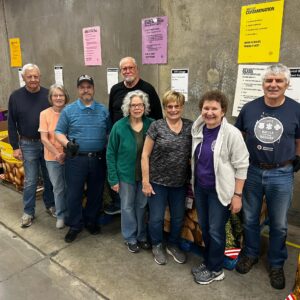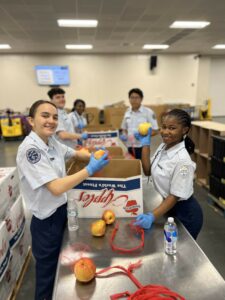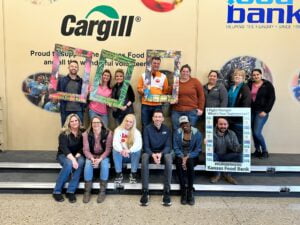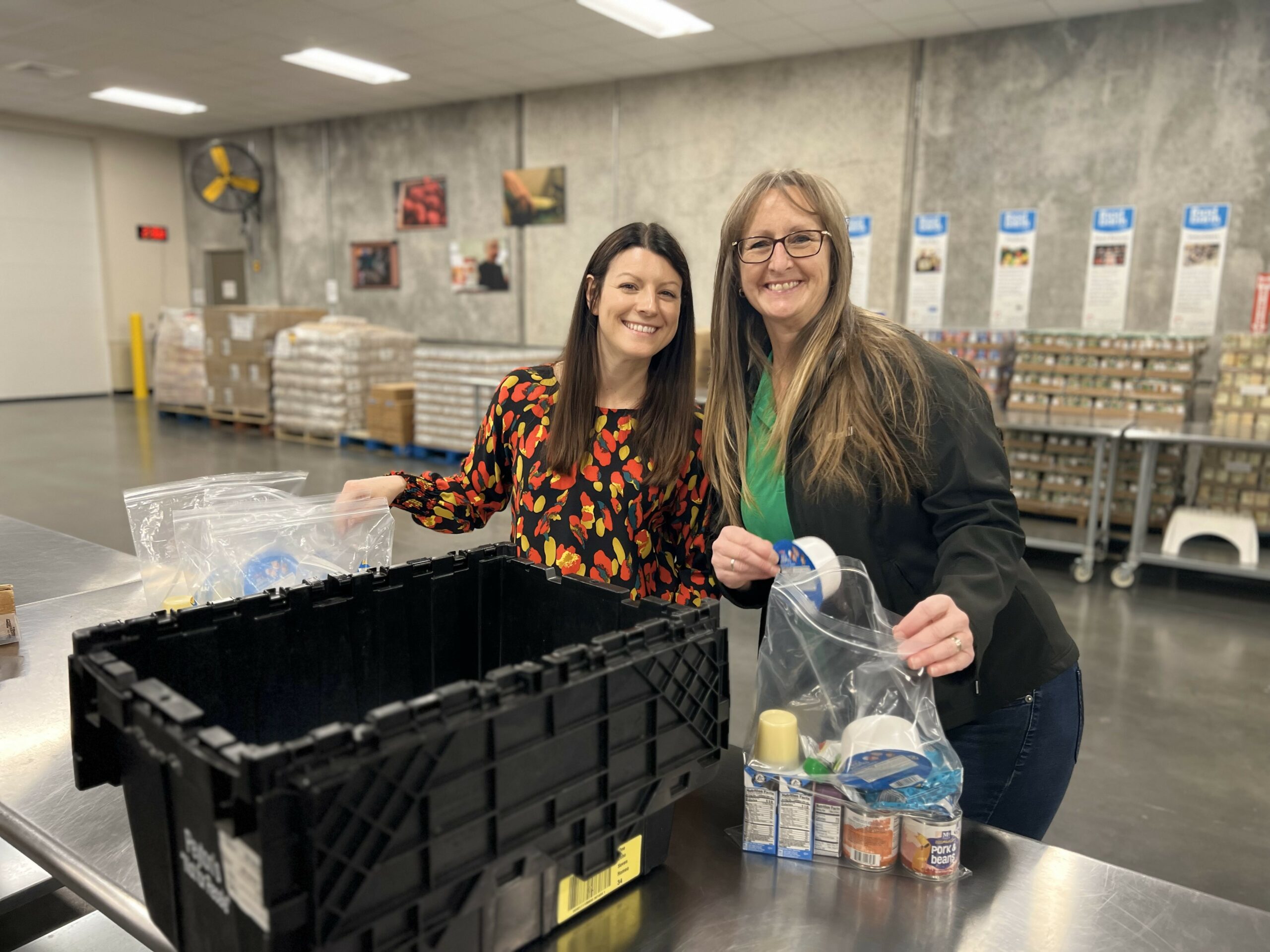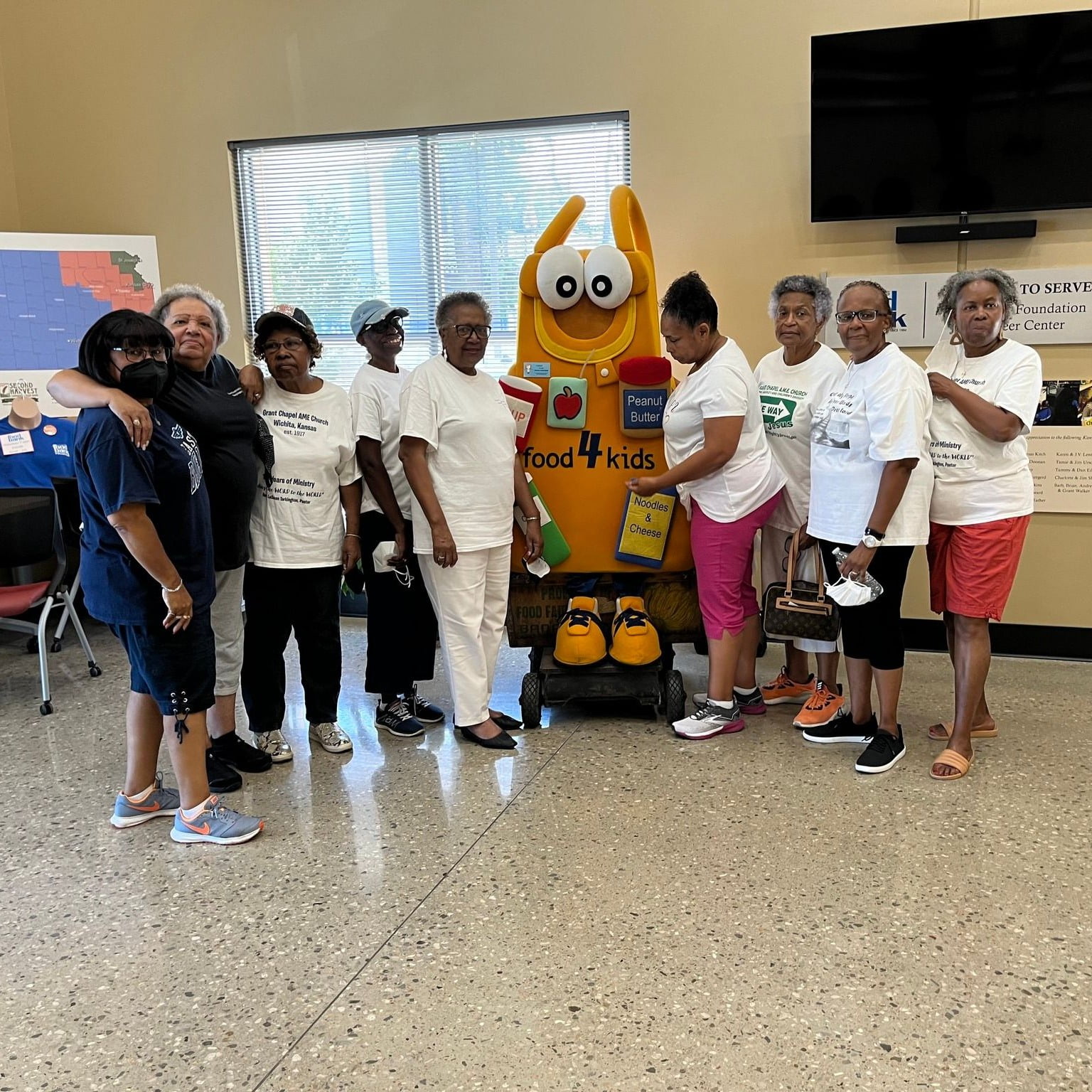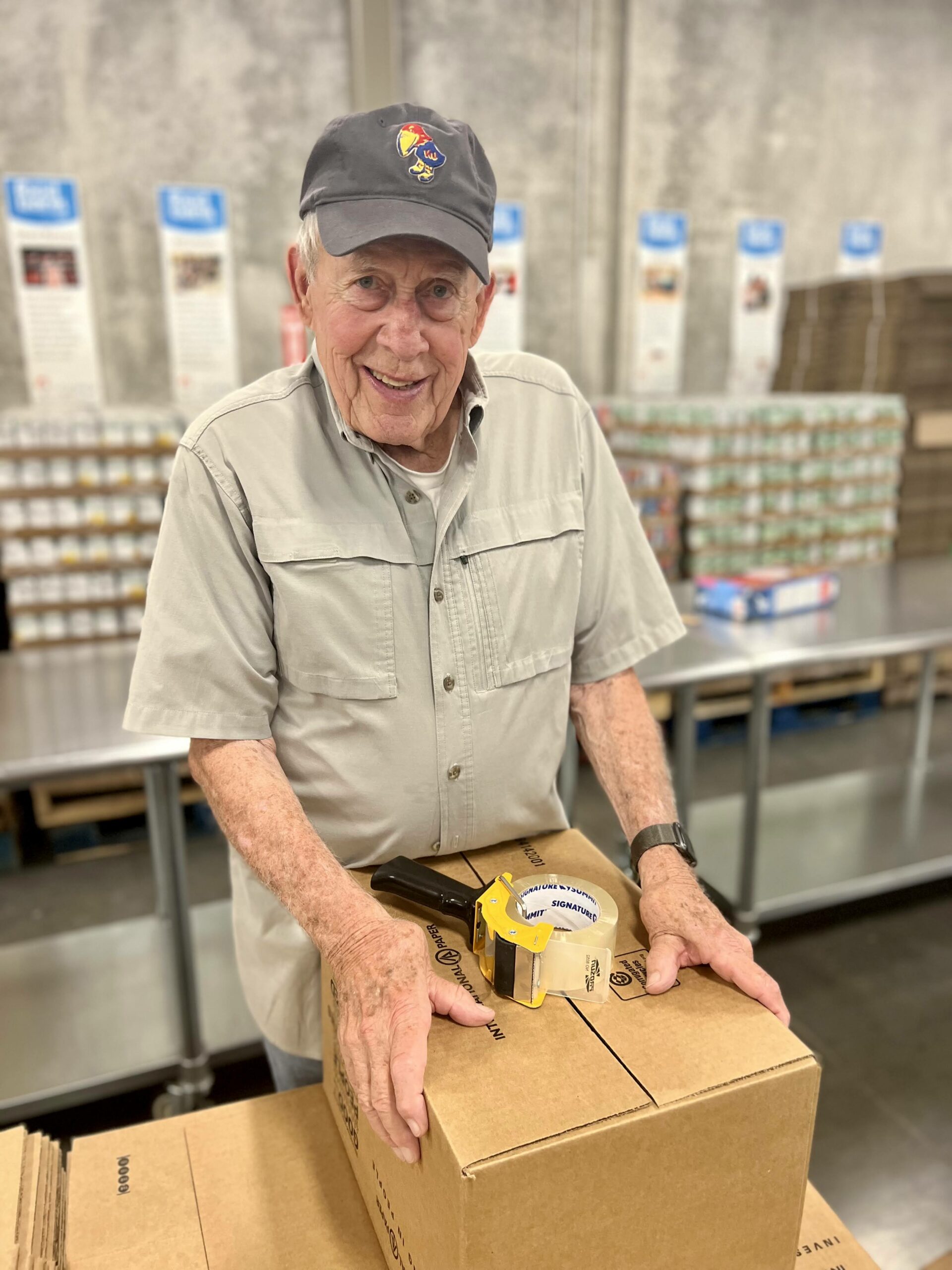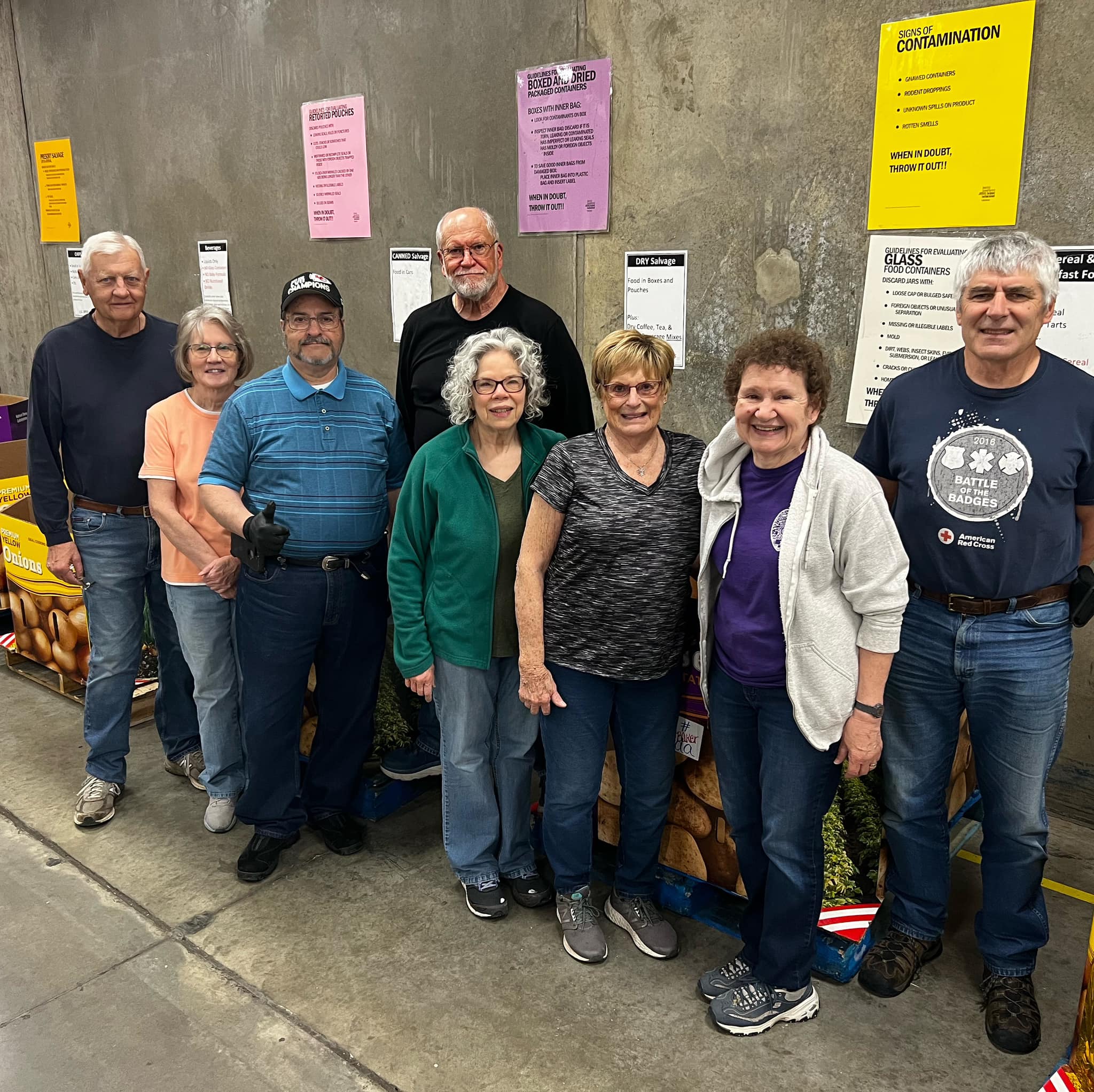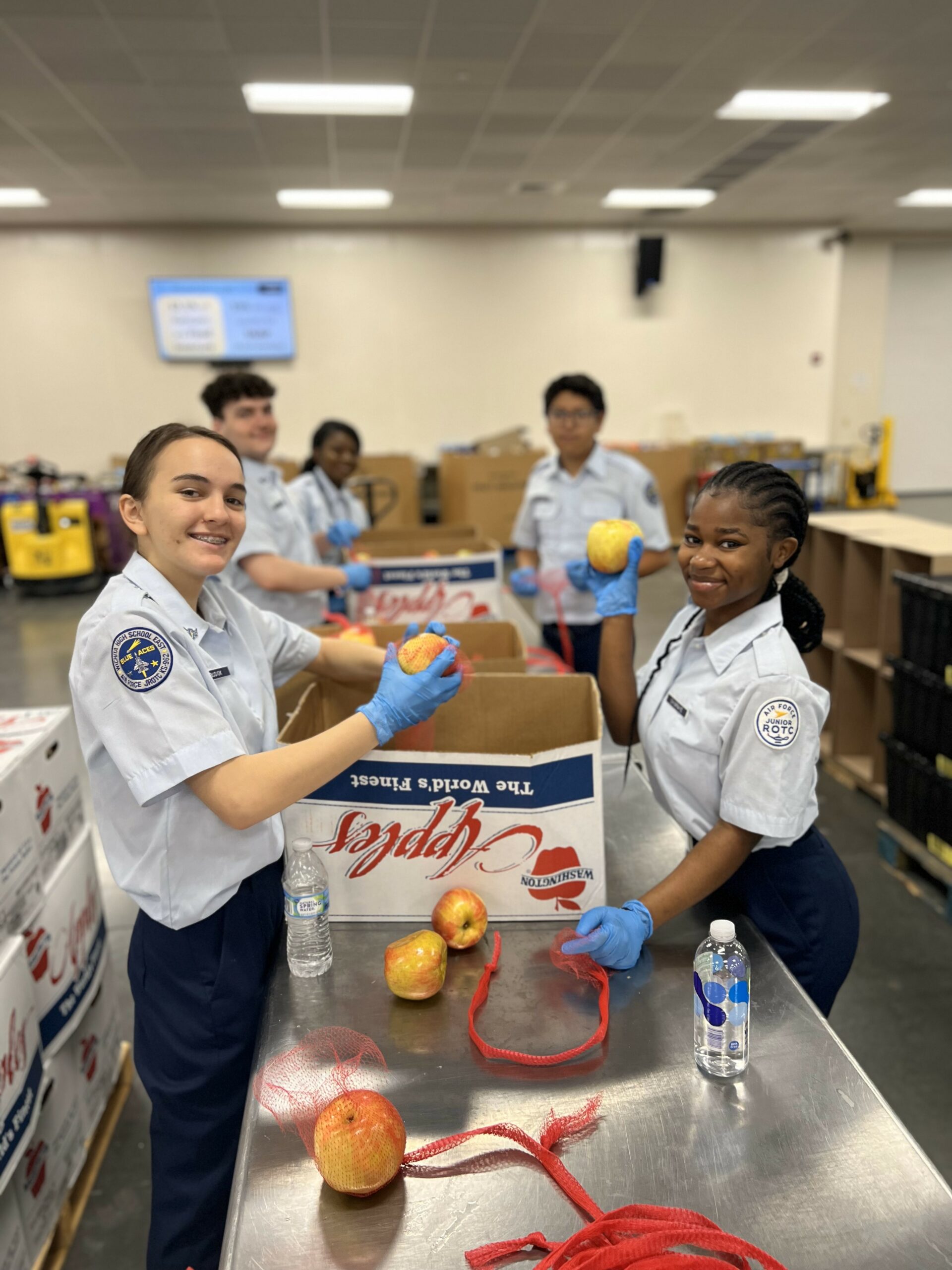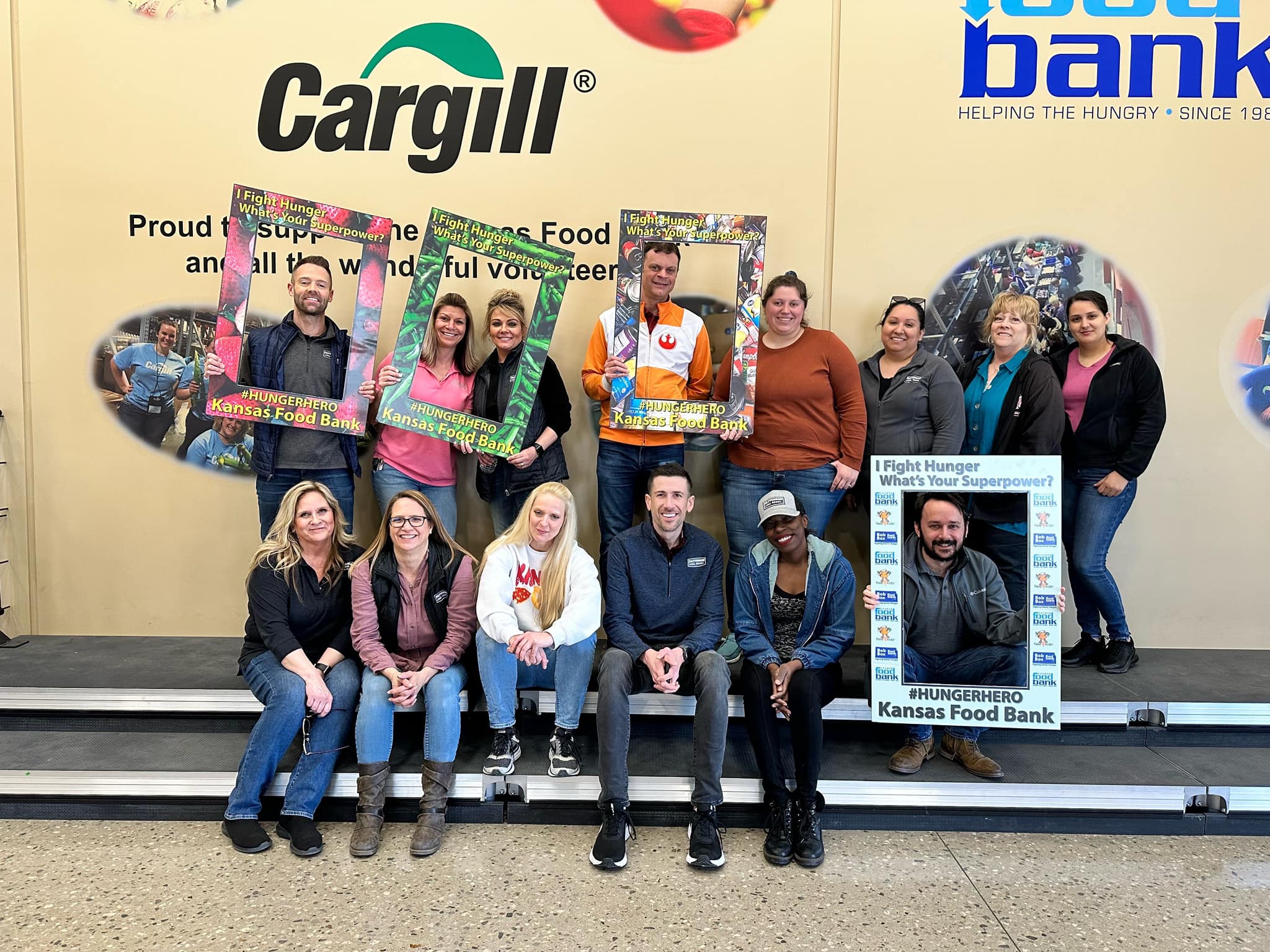 Read More About Our Amazing Volunteers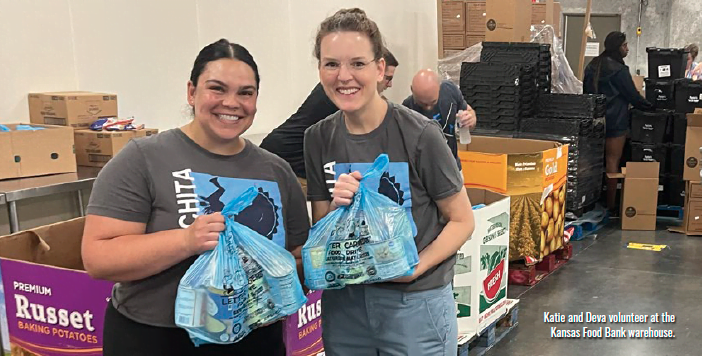 Each year, the resident and faculty physicians of the KUSM-W Family Medicine Residency Program at…
Volunteer Policies & Information
All volunteers must wear closed-toed shoes for safety precautions. Individuals wearing flip flops, sandals, or any shoes where toes are exposed will be unable to volunteer.
No outside food or drink allowed in the Volunteer Center.
Please park and enter thru the Sunderland Foundation Volunteer Center entrance on the south side of the parking lot.
We have limited lockers for volunteers to keep valuables in.
Volunteers must be at least 8 years old. Anyone ages 8-17 must be accompanied by an adult.
Volunteer Terms of Service
Waiver of Liability
By volunteering at the Kansas Food Bank, you are assuming all risk of injury associated with your volunteer participation on the premises of the Food Bank or Food Bank activities conducted off-site. You are not considered an employee of the Food Bank and are not, therefore, covered by the Food Bank's workers' compensation insurance. By volunteering, you also release the Food Bank and its representatives, sponsors, and supervisors from any and all claims, causes of action, and liability arising from or relating to your activities as a volunteer. You agree to comply with all posted safety instructions and follow the directions provided by Food Bank staff and assigned supervisors. Firearms and weapons are not permitted on Food Bank premises.
Photo/Video Release
By entering our premise, you agree that the Food Bank and its representatives may take photographs, videos, and other images of you, and you consent to the Food Bank's use of the photographs, videos, and other images taken or produced. The Food Bank may use those items in fundraising, for marketing and promotional purposes, and in electronic media for an unlimited time period, and you will not be entitled to receive any compensation, payment, royalty or other remuneration from the Food Bank.
All volunteer information is kept confidential, and will not be shared or sold to third parties, pursuant to our Privacy Policy.
Opt-Out
You may choose not to receive email communications by contacting us directly at info@kansasfoodbank.org. Upon receipt and processing of an "opt out" request, Kansas Food Bank will, within its commercially reasonable amount of time, remove your information from any future marketing communications.
Updated: 4/11/2023