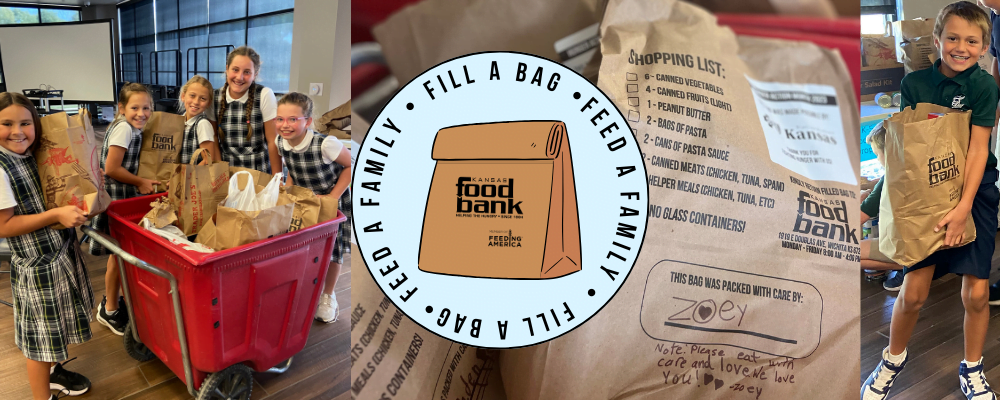 The Kansas Food Bank launched the "Fill a Bag, Feed a Family" campaign during Hunger Action Month in September of 2023, and it was received so well by our community that we decided to bring it back for the holiday season! All during November and December, people can pick up a grocery bag from us, fill it and then return to help families in need. The bag collects some of our most-needed items, which will be distributed through our network of partner food pantries! If you'd like to participate in Fill a Bag, but can't make it to the store, click the button below to participate virtually!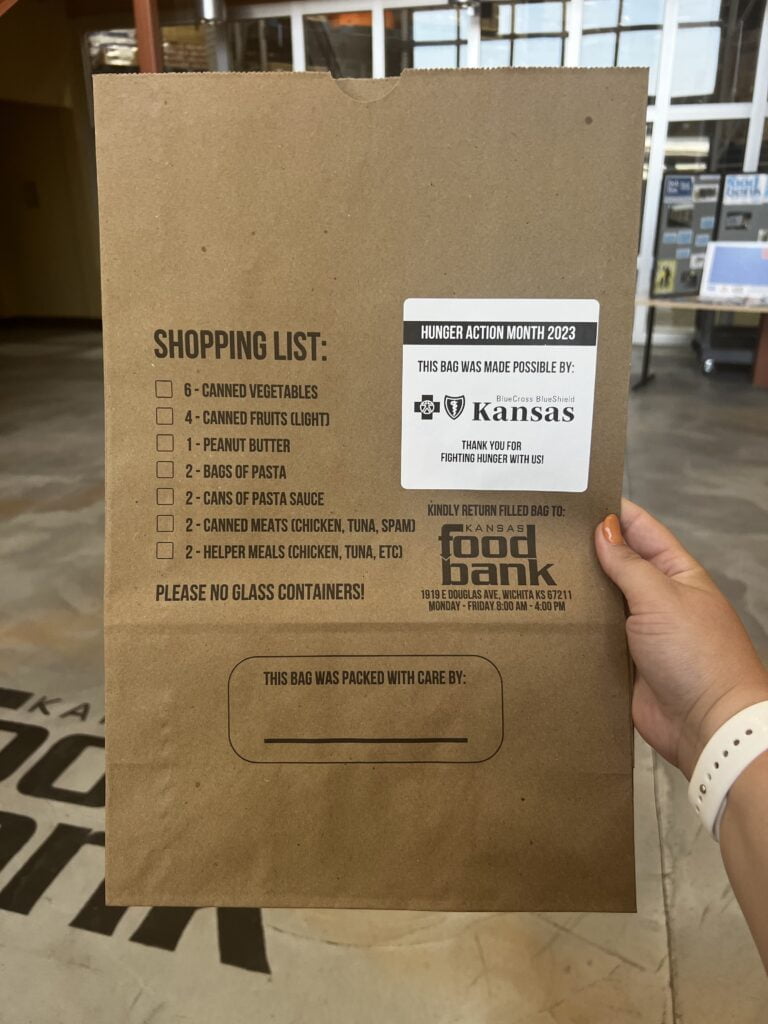 This campaign is for the entire community – individuals, businesses, civic groups and more. Anyone can participate by just stopping by the Kansas Food Bank during regular business hours (Monday-Friday 8 AM – 4 PM) and asking for a bag! For large groups or companies, we ask that you let us know ahead of time so we can get the bags ready for you. Call or email Kate Birkhofer at (316) 265-3663 or kbirkhofer@kansasfoodbank.org.
Then, it's as easy as picking up the items from the store, putting them in your bag, and returning it to the Kansas Food Bank by the end of December.
GOAL: Help us Feed 3,000 Families!
Fill a Bag was such a hit during Hunger Action Month, we are looking forward to seeing our community come together this November and December to collect much-needed food for our food insecure neighbors. Check out how to fill the bag in the video below!
For questions related to Fill a Bag, Feed a Family, please reach out to the Kansas Food Bank.