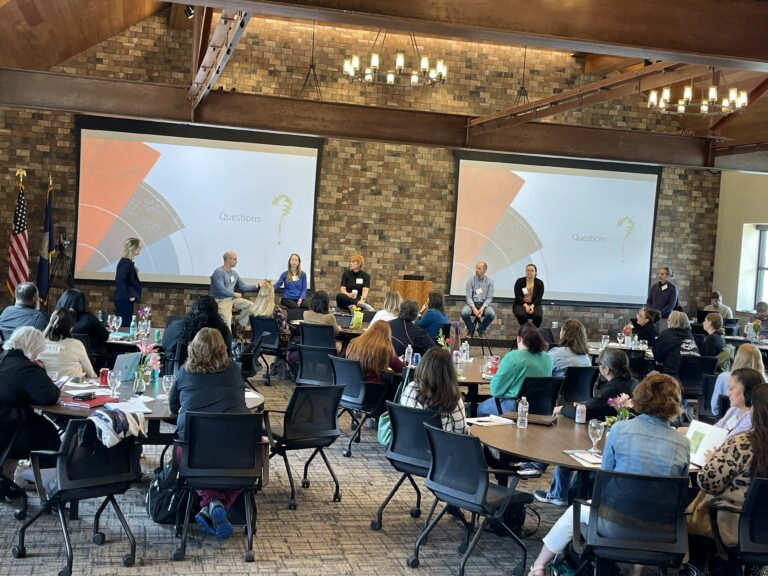 Two of our staff members, Craig and Debi had the opportunity to be a part of the "Food is Medicine Learning Collaborative" hosted by the Sunflower Foundation in Topeka recently.   This was a fantastic meeting with stakeholders from across the state as well as national leaders in attendance. 
Food is Medicine refers to a spectrum of programs, services, and other interventions that recognize and respond to the critical link between nutrition and health.  These services include both the provision of food itself and a nexus to the healthcare system.
There are five clinics within the the Kansas Food Bank service area that are currently working alongside us on the Food is Medicine initiative:
HealthCore – Wichita
Health Ministries – Newton
Hoxie Medical Clinic – Hoxie
Genesis Family Health – Dodge City
The Community Health Center of SE Kansas – Pittsburg
The clinics are also working to provide wrap around services such as cooking and nutrition classes, diabetes education, peer support and referral to nutrition assistance programs such as SNAP and SNAP-ed.