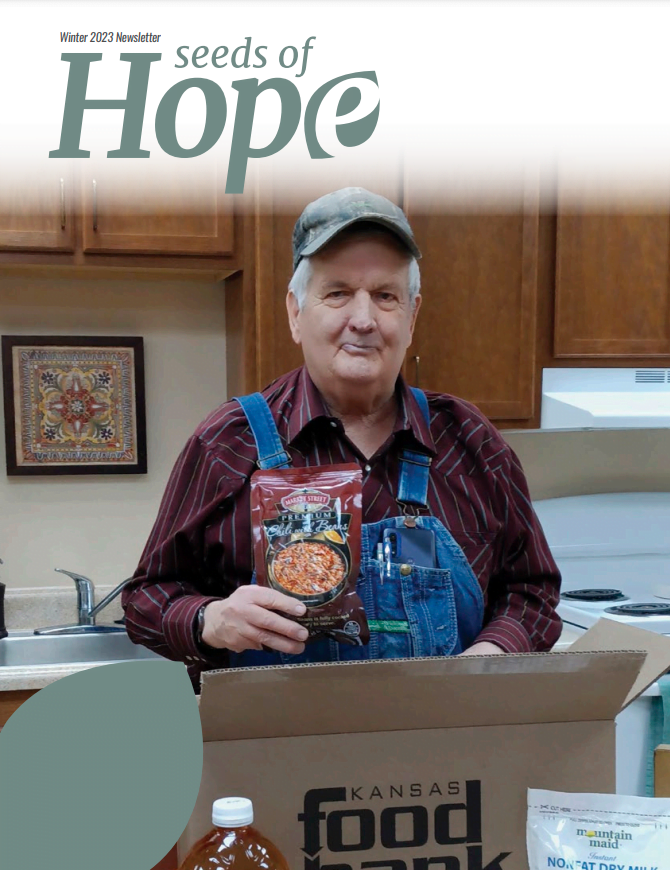 Seniors across Kansas are facing tough choices this winter.
When the temperatures drop, utility bills go up, cutting deeper into the limited fixed incomes of our most vulnerable population. The sad truth is that many older adults will choose to miss meals to keep the heat on and a roof overhead.
At times like this, I am even more grateful for your partnership that makes the difference for seniors like Pedro and his wife Julia as well as Pat, whose stories you will see in this Winter issue of Seeds of Hope.
Your compassion and generosity equip the Kansas Food Bank and our 700+ partners to meet the need head-on across our 85-county service area. You help make fresh fruit and vegetables, lean meats, and other healthy food available to seniors, families with children, and individuals who would otherwise not have enough food to eat.
Please accept my sincere thanks for your support that brings hope and healthy food to people who are facing hunger in households across Kansas.
By partnering with us again this winter, you are directly impacting vulnerable seniors, families and Kansans of all ages. We are all so thankful for you!