How You Can Help: Donate to your local Feeding America Food Bank

Unfortunately coronavirus has become more than a health crisis, it's now a financial crisis impacting many throughout our community.  At Spirit AeroSystems, our commitment to supporting the communities we operate in has always been an important part of our culture.  These are challenging times for our business, industry and communities, making it that much more critical we come together to help those who are most vulnerable.
We ask that you consider coming together with your fellow employees to make a difference in your local community by donating to the Feeding America food bank that serves your area.  Food banks are working diligently across the country to source and distribute food during this crisis providing the most essential service to our friends and neighbors in need;  food on the table.  Every dollar makes a difference, and your food bank has the ability to stretch those dollars with their significant buying power to have the greatest impact.
Your support makes all the difference in the lives of our fellow community members in need.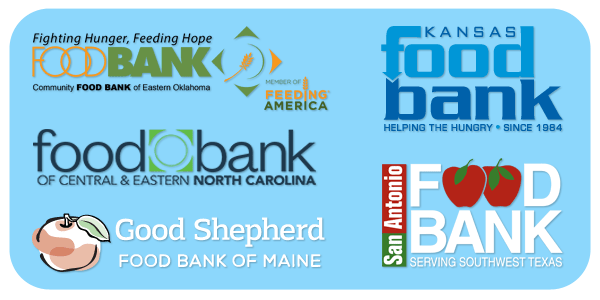 Donate Online
Donate by Mail
Please indicate on your check that your gift is for COVID-19 from a Spirit Aerosystems employee to properly credit this fund drive.
Biddeford, Maine – Good Shepherd Food Bank

PO Box 1807, Auburn, ME 04211-1807

Kinston, North Carolina – Food Bank of Central & Eastern North Carolina

1924 Capital Blvd, Raleigh, NC  27604

McAlester, Oklahoma – Community Food Bank of Eastern Oklahoma

1304 N Kenosha Ave, Tulsa, OK  74106

San Antonio, Texas – San Antonio Food Bank

5200 Enrique M. Barrera Pkwy, San Antonio, TX  78227

Tulsa, Oklahoma – Community Food Bank of Eastern Oklahoma

1304 N Kenosha Ave, Tulsa, OK  74106

Wichita, Kansas – Kansas Food Bank

1919 E Douglas Ave, Wichita, KS  67211