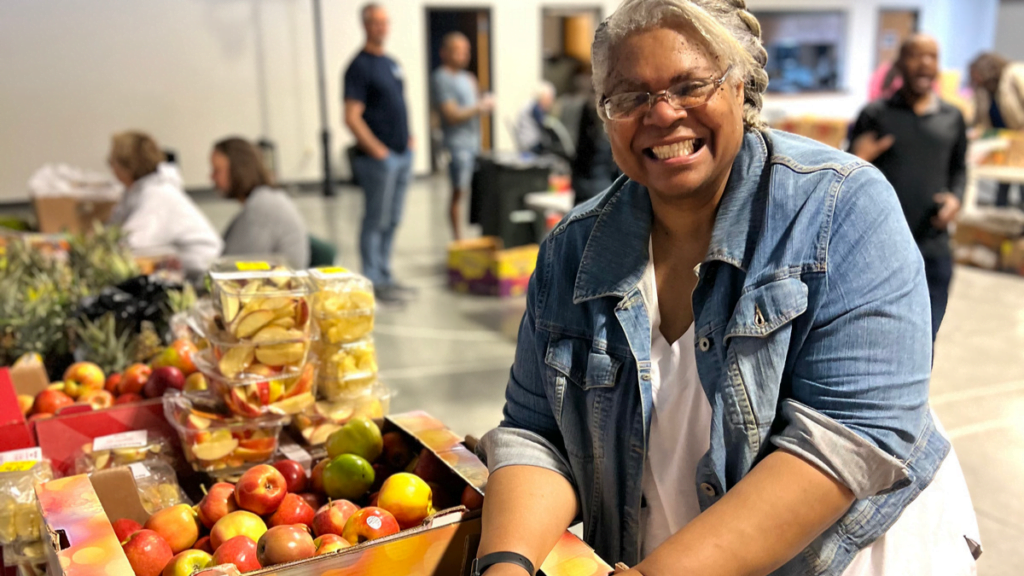 In Wichita, there are 44 square miles of the city that are considered to be "food deserts" – meaning that food is not readily accessible in those areas for neighbors living there. While many of our partner pantries work to address these gaps, we recognize that many still may have difficulty obtaining enough food to nourish themselves and their families. For this reason, we have partnered with organizations, businesses and volunteers to host various monthly mobile distributions, that are "just in time" deliveries, or delivered just before being distributed. Items distributed vary depending on each distribution, and typically last about an hour. Anyone in need of assistance is welcome to attend these distributions, and neighbors visiting are asked to check in with the number of people in their households, along with their ZIP code.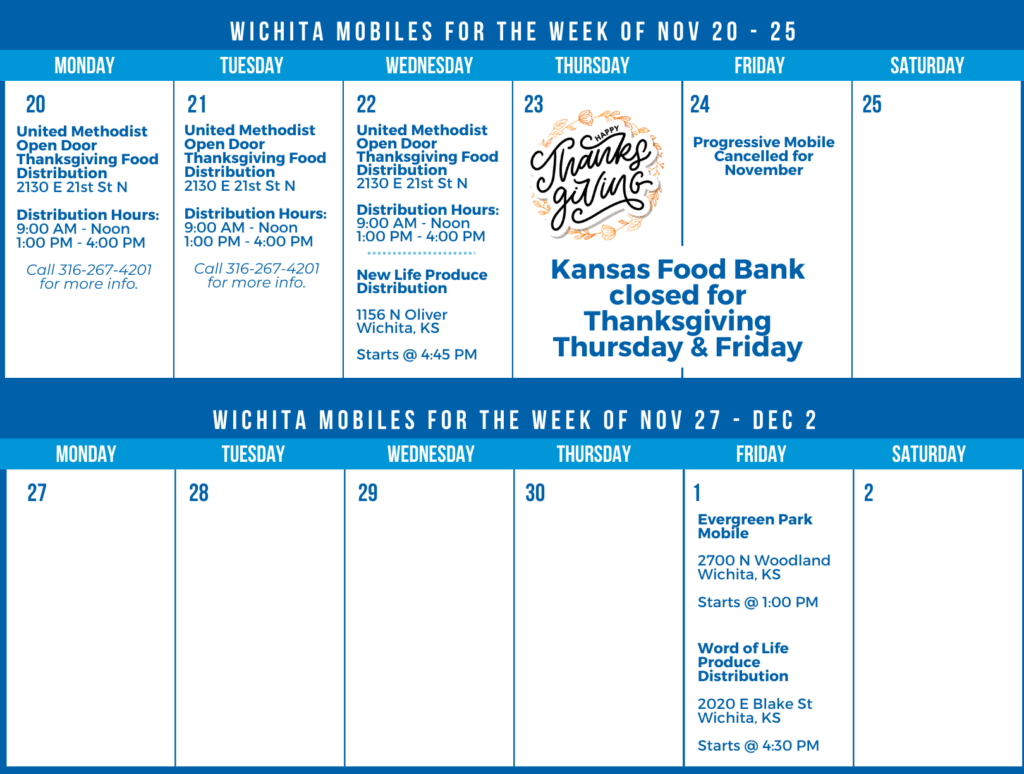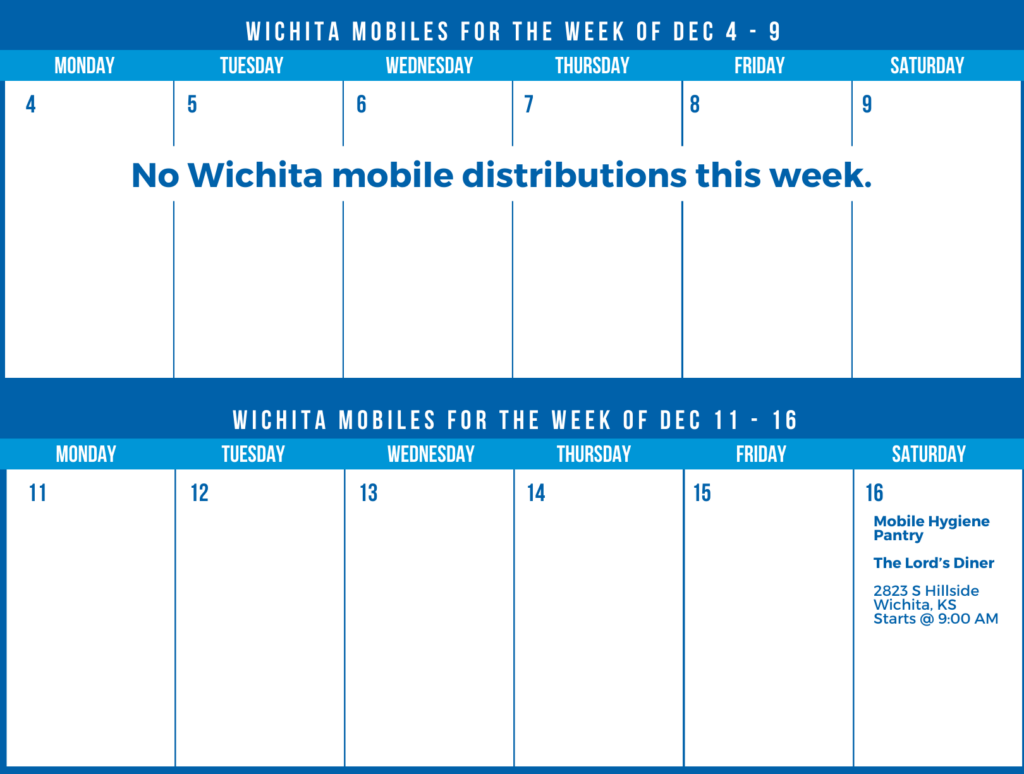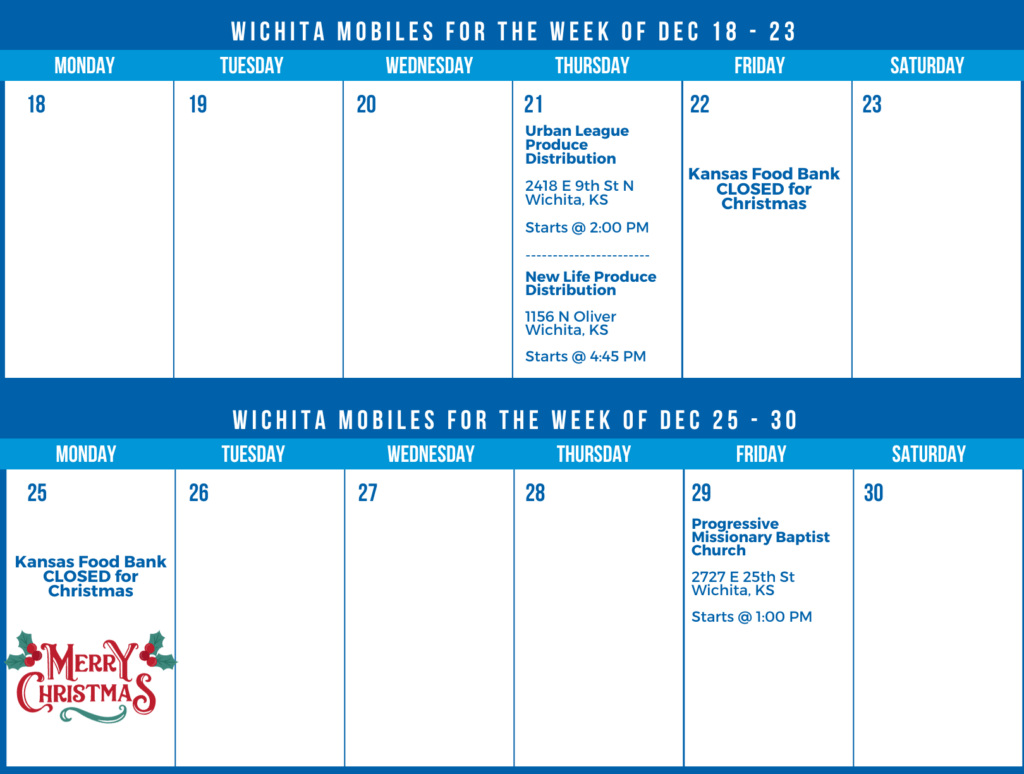 Monthly Mobile Distributions:
Evergreen Mobile – 1st Friday of Each Month

Drive-thru distribution
Next Distribution Date: Friday, December 1st @ 1:00 PM
The Following Month's Distribution Date: Friday, January 6th @ 1:00 PM
If you have any questions about the upcoming distributions, please call the Kansas Food Bank at (316) 265-3663.