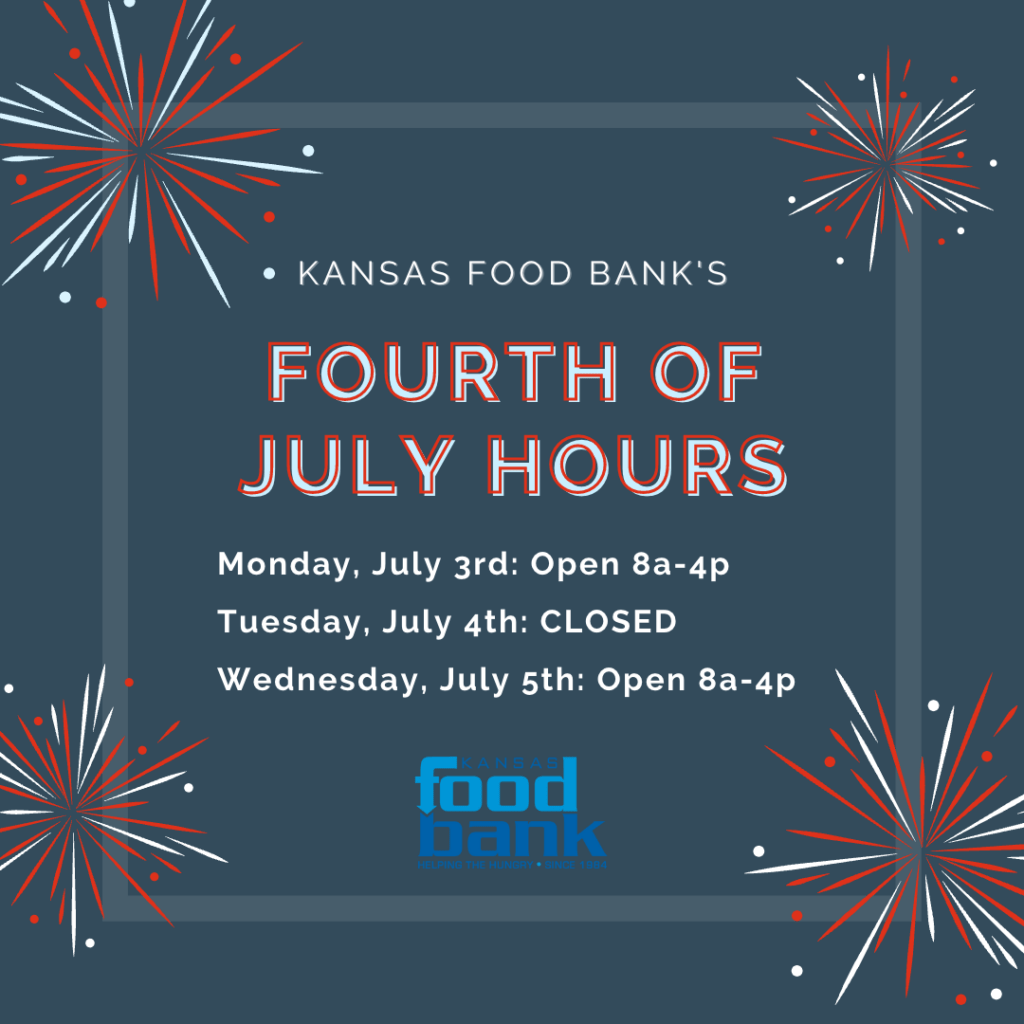 The Kansas Food Bank will observe the following hours next week for Independence Day:
Monday, July 3rd: Open 8a-4p
Tuesday, July 4th: CLOSED
Wednesday, July 5th: Open 8a-4p
---
The Lord's Diner serves meals every night of the year, and will be open throughout the holiday weekend and on the 4th of July serving meals. Visit one of their locations:
Notes: No requirements to use soup kitchen.
Diner Locations, 5:30 PM – 7:30 PM
 520 N Broadway St
 2825 S Hillside St
Mobile Truck Locations, 4:00 PM – 6:00 PM
Evergreen Community Center, 2700 Woodland N
Friendship Park in Hilltop, 1329 S Terrace Dr
Atwater Community Center, 2755 E 19th St N
---
Please note ALL partner pantries except for the Lord's Diner will be closed on Tuesday, July 4th, including the following:
United Methodist Open Door
Bread of Life
Our Daily Bread
First Metropolitan Church / Table of Hope
St. Patricks' – Lord's Pantry
The following partner pantries will also be closed on Wednesday, July 5th:
West Side Good Neighbor Center
Sisters of Joseph – Dear Neighbor Center
New Beginnings SDA
Find a pantry near you at kansasfoodsource.org and be sure to double check the hours for the week before you go!