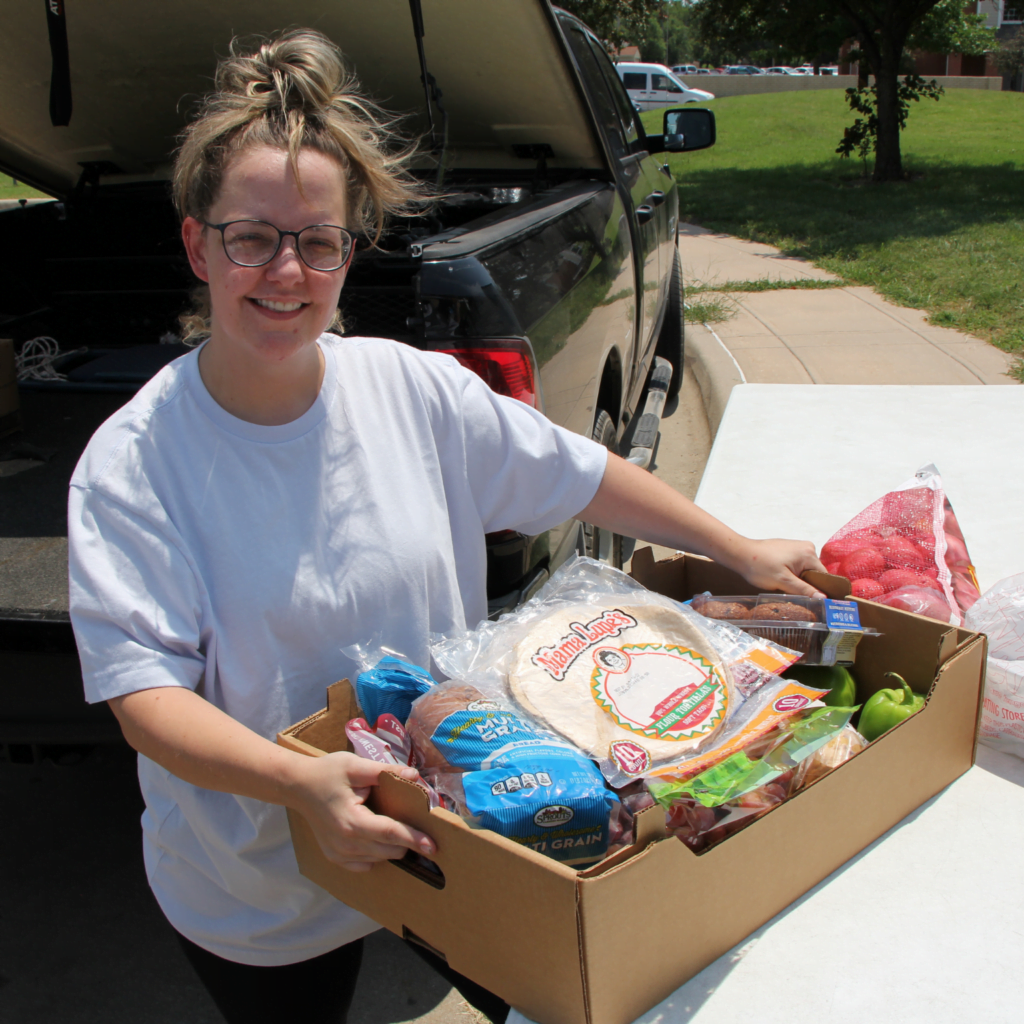 Last summer, Amy was having trouble with a tooth. The mother of three went to see the dentist who ordered a CT scan. The scan showed that her lymph nodes had been growing, and further tests revealed a shocking diagnosis – lymphoma.
In the same week, Amy's husband lost his job when his company made cutbacks. She didn't know what they were going to do. Amy and her husband had been able to easily get by on their own and didn't even know where to look for help to support their children, ages 6, 4 and 1.
After talking to her father, Amy's dad shared that he receives support from Open Door, a Kansas Food Bank partner agency in Wichita. As a senior living on a fixed income, making ends meet gets harder and harder each year because of inflation. This past year has been especially difficult. Amy's father recommended she check out Open Door, too, because it has helped him more than he could have imagined.
Amy had never been to the food pantry before. She was amazed at the amount of food and support she received.
"Your generosity is literally feeding my family right now," Amy says gratefully to donors like you.
Your support is providing nutritious food for Amy's family at a truly challenging time in their lives. Thank you for giving Amy one less thing to worry about as she and her husband figure out what comes next. "I'm open minded about the future" Amy concludes. "I'm trying to keep a positive outlook and be optimistic, but it's scary."