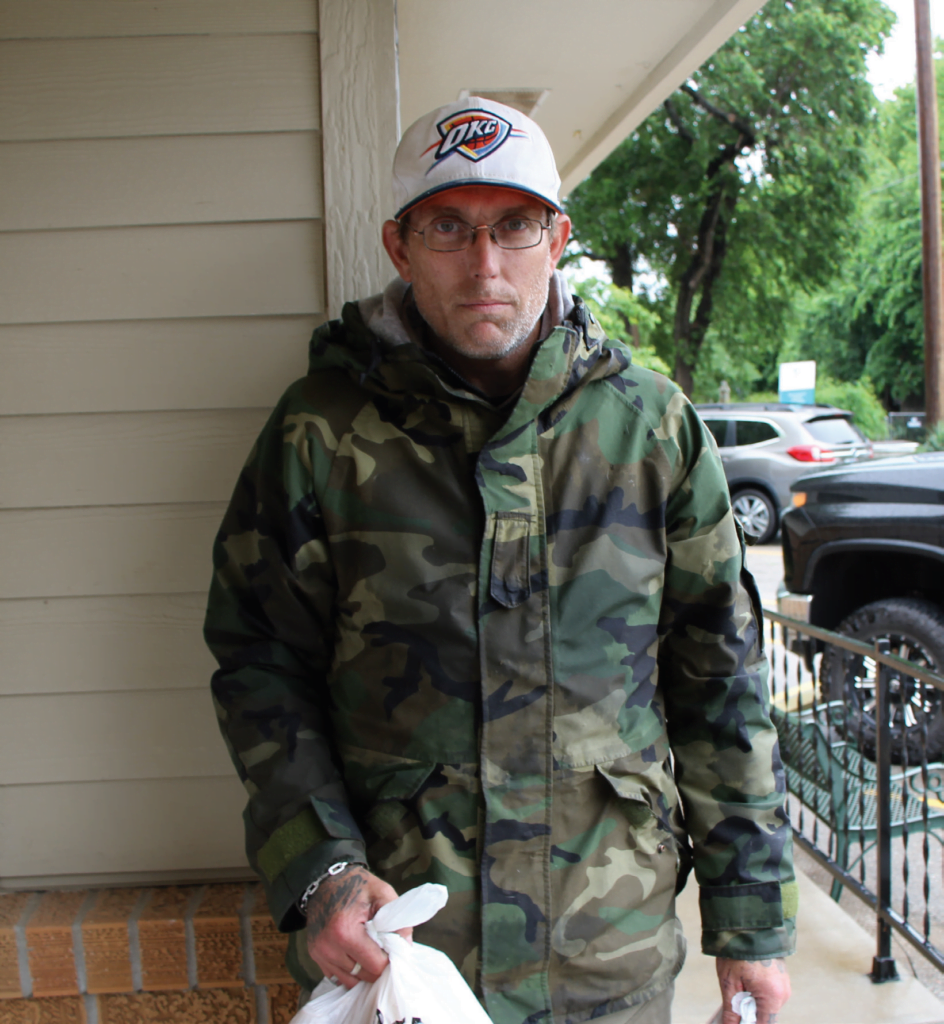 With a 10-year-old son whom he absolutely adores, Tim has made it his mission to teach his boy that one never stops trying in life. Tim lives every day by this rule in the hopes his son will do the same.
Recently, Tim was laid off from his career as an aircraft mechanic. He hasn't landed a new job yet, but he's optimistic and is using the opportunity to teach his son to never give up, that hard work pays off in the long run.
But with the high cost of food, utilities and housing, Tim is having trouble making ends meet each month.
Tim isn't alone. The cost of living has risen beyond many neighbors' means, leaving countless Kansans struggling to pay bills while also keeping enough food on the table.
Thankfully, because of you, Tim finds help at the Dear Neighbor pantry, a Kansas Food Bank partner agency. At Dear Neighbor, Tim gets healthy food for himself and his son, like fruits, vegetables, meat, dairy and more.
"Thank you," Tim says. "[Your help] isn't in vain."
Your support for our community members is a real lifeline. Thank you for giving so generously to ensure neighbors facing hunger have food to eat during these times of hardship.