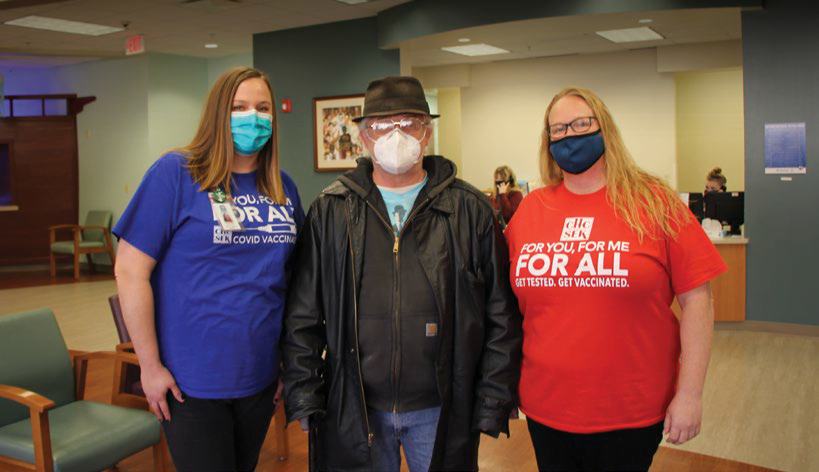 Stephen has been a resident of Pittsburg, Kansas since June 2015. As a retired nurse of 20 years and former welder, Stephen was also a musician. He loves playing rock and roll rhythm and blues with his service dog Lucy by his side.
"I loved taking care of people, loved helping people," he says. "[Now,] I'm a retired everything, but I'm not a retired activist."
Several years ago, his former doctor connected him with the Community Health Center so he could see doctors and counselors, get blood work done, receive food pantry items and get medicine – all without the worry of medical bills piling up.
Stephen is living on a fixed income (disability benefits). Because fixed incomes fail to consider inflation rates, anywhere he can save money makes a world of a difference.
Stephen is on the Board of Directors for Southeast Kansas Independent Living and Resources. He loves giving back to his community that provides him with so much support and care.
"All you need to say is 'Steve, we need you,' and I'll help," he says generously.
To the donors who make the pantry possible, Stephen says, "What you donate [really] helps me out with receiving the healthy food I need."
Thank you for giving so generously to help neighbors like Stephen have the healthy food and community support he needs.