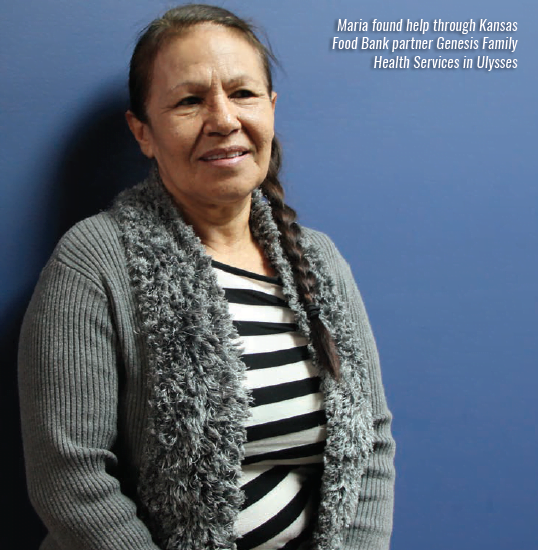 The rolling farm land that surrounds Ulysses, Kansas is home to Maria and her husband Ramone.
The couple has two adult sons, one who lives at home and another who lives in Hugoton. It's one of their greatest joys that the family — including grandchildren and great-grandchildren — has remained so close by.
Ramone enjoyed a passionate career as a landscaper. He was used to wintertime slowing demand for his work, but now the slow times extend year-round due to his physical health. Nearing retirement, Ramone works less and less because of the strain on his body.
For medical care, Maria and Ramone turned to Genesis Family Health Services. Maria was thrilled with the care her husband received, and happy to know that Genesis was so committed to the health of individuals, families and the entire community.
It was caring staff at Genesis who shared that they partner with the Kansas Food Bank to stock their pantry to help bridge the gap for families like Maria's. The pantry is one of 152 that the Kansas Food Bank makes monthly deliveries to ensure our neighbors
across 85 counties have access to healthy food.
Maria says the local food pantry has been a huge help while Ramone is recovering and waiting to find out about SNAP assistance.
"We have loved everything we get," Maria says of the food pantry. "I am very happy with the help from everybody and thankful for everybody that helps."