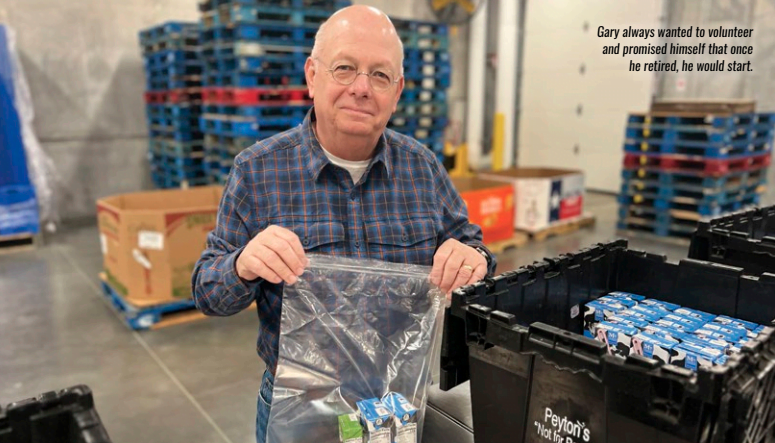 Gary, 69, says his soul's calling has long been to spend his time volunteering. Now that he's retired, he's making that dream a reality — and encouraging friends like you to join him.
"Try it (volunteering) and it will change your life for the better."
After working in the steel industry for 48 years — 37 of those years in sales — Gary retired in 2021.
He and his wife, Toni, have been married for 46 years and have one adult son.
Because Gary always traveled while in the workforce, he says he never got a chance to embrace hobbies outside of his love for travel. Now, Gary has made volunteerism his main hobby, and gives back to our community every Monday and Wednesday at the Kansas Food Bank.
Gary lives just minutes away from the Food Bank, and he says the volunteer service began as a way to stay busy while his wife worked. Now, his twice weekly visits are an act that serves as a love letter to our community.
"I love working here, he says. "There's always something to do. Getting more younger people involved will keep the machine moving," he says.
We want to send our warmest thanks to Gary and all volunteers who give from the heart to ensure every neighbor has access to healthy food!