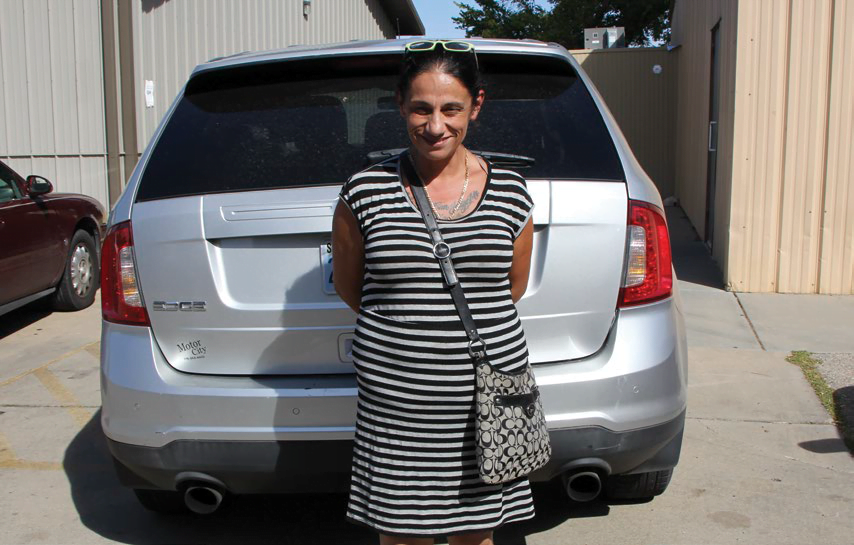 Family and church fill Nidia's days. And with five children to care for, she has her hands full!
Nidia was formerly a Burger King manager but lost her job in the height of the pandemic and hasn't found stable work since. These days, her family relies solely on her husband's income as a food truck driver.
But Nidia remains optimistic that a good opportunity will come her way, perhaps as a translator since she is fluent in English and Spanish. "I want my kids to see that I am still trying to not only help them but help myself, too." Nidia says.
Like many households across Kansas, the high cost of living and groceries has greatly impacted Nidia's ability to put food on the table. When she heard the food
pantry at her local Catholic Charities is a place to access healthy foods, she visited hoping for a little extra help to feed her family.
It was a huge relief to her to find smiles and a warm welcome at the food pantry, plus a wide variety of fruit, vegetables and other nutritious foods to choose from!
"It is very generous of all involved to put their time in to help us."
Nidia is grateful for the help she received at Our Daily Bread, and for the kind gifts from many caring donors that make food available to people who are facing hunger. She says, "It is very generous of all involved to put their time into helping us. I'm blessed."