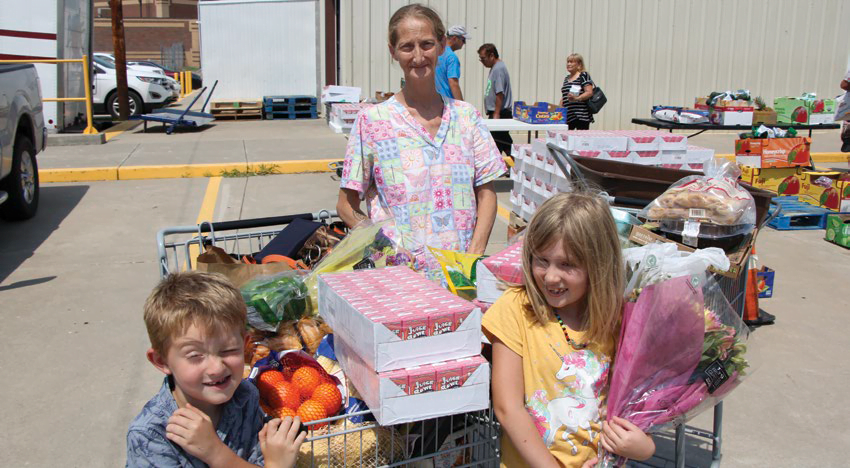 In the past, Stacy and her family were fortunate enough to be able to donate to local causes. She loves to do whatever she can to make a difference in her community, and it made her really happy to give back.
Back then, Stacy worked at a nursing home, and before that she worked at Boeing. Her family also collected scrap metal from time to time to help with monthly expenses, but that stopped because of the pandemic. Now, Stacy is out of work altogether.
Stacy's mom had to retire for medical reasons and receives monthly disability assistance. She lives with Stacy and her children, and for the time being, hers is the family's only income. Stacy does receive SNAP benefits, but they usually only provide enough food for half the month.
The other half, Stacy is relieved to say, comes from Kansas Food Bank programs and Partner Agencies like Bread of Life in Wichita. "This is a big help," Stacy says. "We've received meat, vegetables, fruit and more! I don't know what many would do without you."
Stacy's kids will have healthy meals during the week thanks to your support of the Kansas Food Bank. When schools close, kids lose access to school provided meals and parents like Stacy need extra help to make up the difference.
Thank you for giving so generously to help Kansas families make ends meet. Because of you, Stacy, her mom and her children will have enough to eat all summer long.