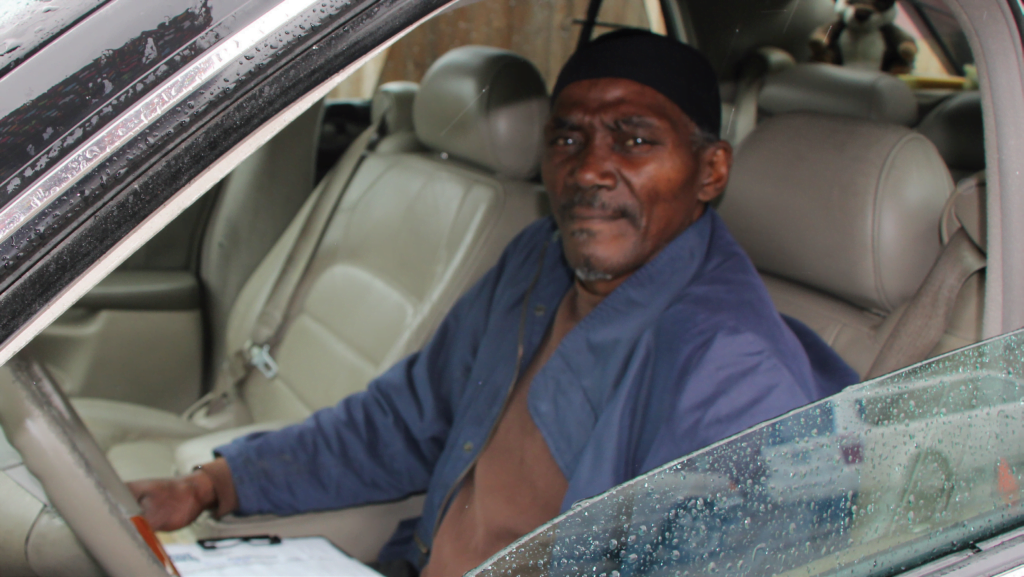 For over 45 years, Howard has worked hard to provide for the people he loves.
When he was just 18 years old, he went to work to help his family, honing his skills as a
mechanic and body specialist. "I had to do something to help bring money into my parents' house," Howard says.
When Howard and his wife Sarah married 9 years ago, they collectively brought 7 children to their new family. "When you have to take care of so many people on barely the bare minimum, you have to find ways to get help," he says. These days, with most of the children out of the house, it is just he, his wife, and their youngest who is now 13 years old.
Unfortunately, the cost of living is causing Howard and Sarah to struggle to get by.
A friend told Howard about New Beginnings, a Kansas Food Bank partner pantry, and he's been coming to distributions when the family needs help. At the pantry, Howard can get good, nutritious food that can last his family a while. Dairy, protein, produce and more provide Howard's family with the healthy fuel they need to thrive.
"Communities keep us together," he says with gratitude. "Thank you."
Your gifts make Howard's task of feeding a rowing 13-year old boy a little easier. With your generosity, our neighbors who would otherwise go hungry have access to the healthy food they need. Thank you so much!