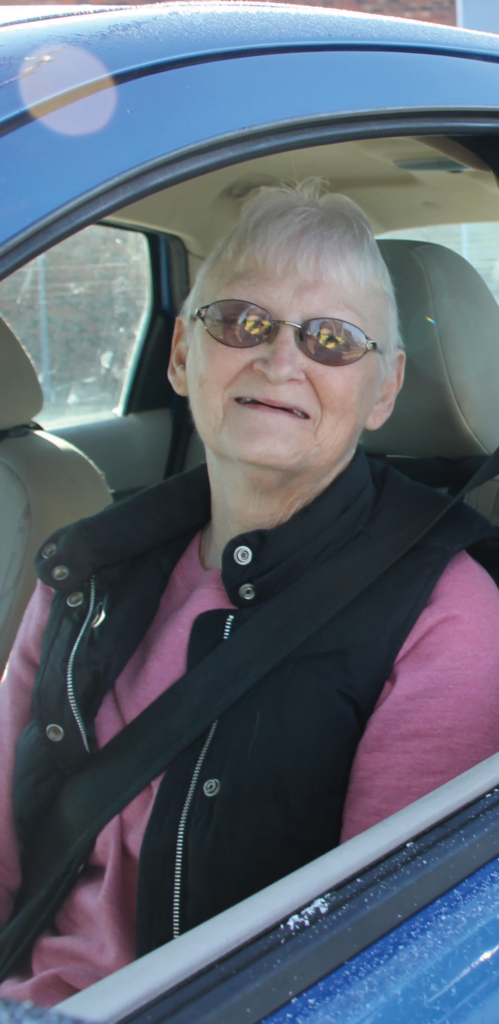 When you give, you do more than fill empty plates and pantries. You fuel the efforts of people who pay your caring support forward. People like Phyllis.
Phyllis retired five years ago from her job as an activity director at a nursing home. Since then, she has dedicated her free time to volunteering. Phyllis wants to help improve life in her Fort Scott community. She helps prepare meals at one of the local churches that provides free community meals to anyone on Wednesday evenings.
Her inspiration comes not just from a personal belief in helping others, but also from caring folks like you.
"God bless the people who donate their time and money," Phyllis says. "So many people need this assistance."
She has experienced your generosity firsthand. Phyllis relies on Social Security and living with a fixed income is tough. Her monthly checks only go so far. And being a giving person and a caring mother, Phyllis also tries her best to help her son, Dewayne, who has a disability.
Affording bills is especially difficult during the winter months when her gas bill increases — but her income stays the same.
Because you choose to give, Phyllis can access the food she needs to thrive at her local Fort Scott senior center, where she receives a monthly food box from the Kansas Food Bank. She is truly grateful for your support.
"I wish I could do more personally, but I'm thankful this place is here," Phyllis says.