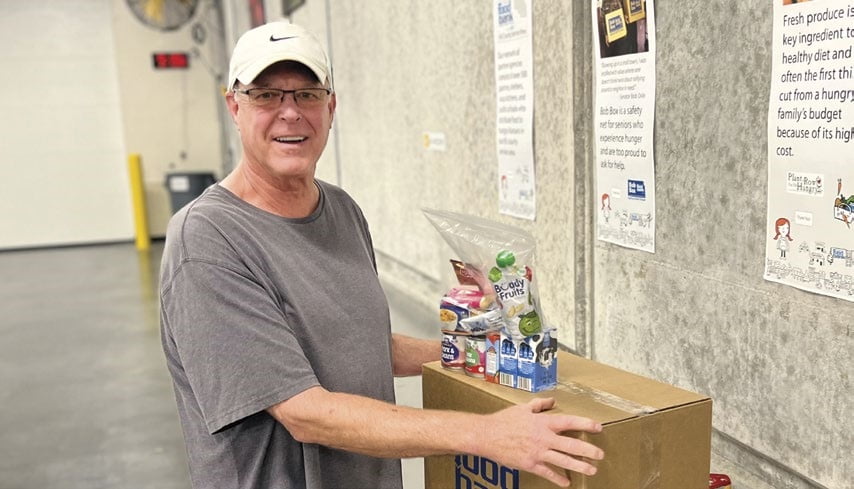 Following his retirement from a 35-year career at Arctic Glacier, Kevin's passion for helping his community is still going strong.
As a volunteer with Kansas Food Bank, Kevin particularly enjoys packaging kid-friendly food for Food 4 Kids packets. He volunteers about four hours each week and knows it is time well-spent.
"There shouldn't be anybody going hungry, especially kids," Kevin says.
Each packet contains healthy, non-perishable food items for students facing hunger.
"It's become a part of my schedule and I enjoy doing that," Kevin says, noting the natural joy and fulfillment volunteering brings him.
Kevin says he was initially encouraged to volunteer after learning about the deep need for food right here in his own community where 1 in 7 children experience hunger. With more time on his hands after retirement, he looked for a way to get involved in giving back.
"I wanted to help where I could," Kevin says.
Thank you, Kevin, for helping prepare packets of food for chronically hungry children in Kansas. Your kindness has a ripple effect and makes a world of difference in the lives of children.