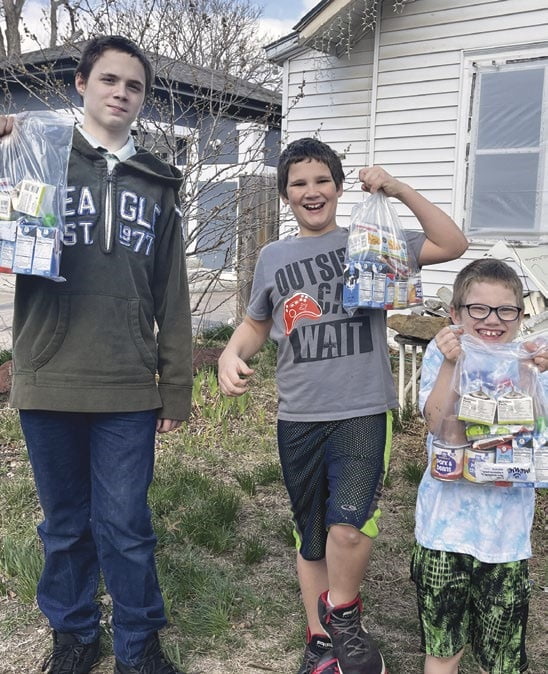 Kassi cares for her three sons and daughter full-time while her husband, Patrick works as a mechanic. This fall, the whole family is thankful for donors like you who help fill their table with healthy food!
The couple's school-aged children receive packets full of nutritious, kid-friendly food through Kansas Food Bank's Food 4 Kids program. Kassi says
a teacher at the kids' school first told her about the program.
"It means a lot that he cared enough to let us know," she says.
Kassi says her husband's income is typically enough to cover the family's expenses, but the packets help the couple keep up with additional bills, especially during the school year.
Patrick and Kassi's children range in age from 13 to just 2 years old. Kassi says her three boys' appetites are growing by the day and little Ainslie is not far behind. As a mom, Kassi is grateful not only for the Food 4 Kids program, but that she can also visit nearby Food Bank partner agencies when her family's resources run low.
"Take advantage of the resources that are there," she encourages "but only when you must. Don't take from someone who just might need it more than you."
Your support makes help available for Kassi's family and so many more neighbors in need of good, healthy food. Thank you for giving so generously to make a difference here in Kansas.