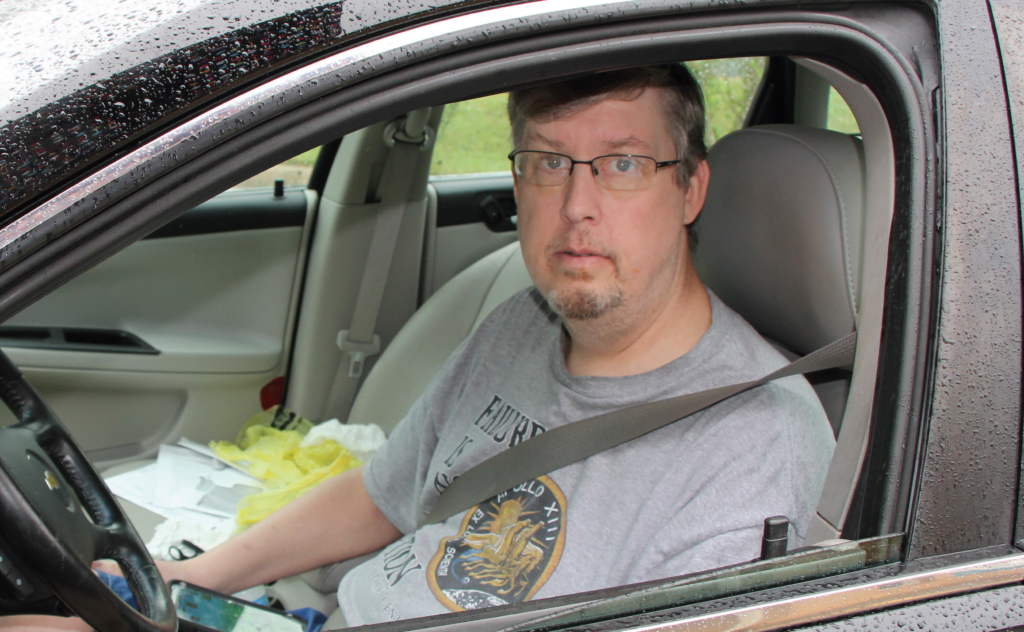 James is a devoted son. He does his best to care for his 94-year old mother, who lives with him. In fact, he worked two jobs — in sterile processing at St. Francis Hospital and as a cashier at Lowe's — to provide for their needs.
But lately, finances have been tight. James has lymphedema, and his symptoms of this incurable condition became so severe he had to stop working. He must now rely on limited disability assistance to cover all his and his mom's expenses.
James, along with countless fellow Kansans, is hit especially hard during these colder months when a large portion of fixed incomes must go toward utility bills. Fortunately, he knew where to turn. Dear Neighbor Ministries, a Kansas Food Bank Partner Agency near his home, provides several services for neighbors in southeast Wichita. James had been visiting the organization for help with taxes when he learned about its food pantry.
The pantry offers a variety of staple groceries to help community members fill their tables. James is truly grateful for friends like you, who help make this resource available.
"The extending of your hand shows your heart," James says with gratitude. "That one gesture can save a life." Your support makes a difference for countless people who might otherwise have less hope. Thank you for changing lives!