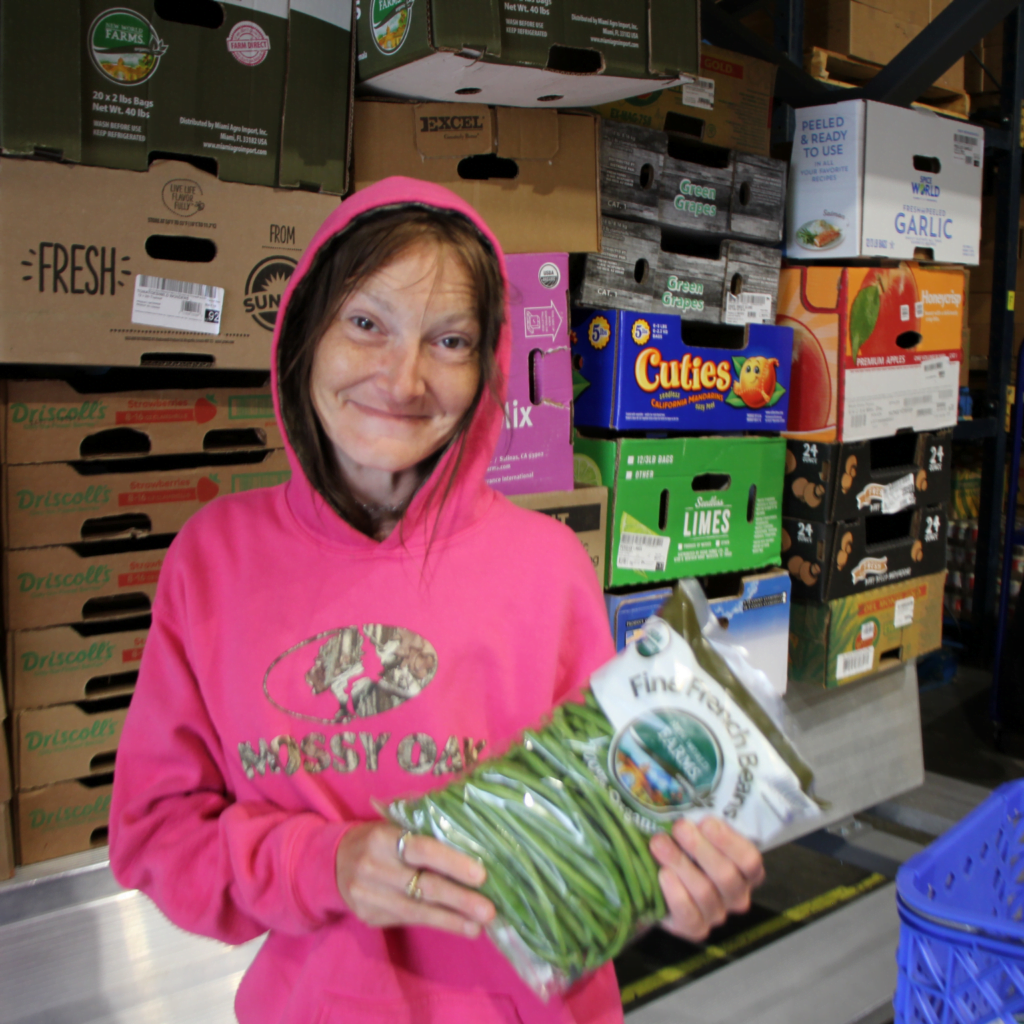 Amy, a personal assistant and home healthcare worker, has lived in Salina for nearly 11 years. She and her husband, Michael, have three children. Michael also just recently started his own lawn care business this summer.
One of Amy's most beloved hobbies is working in the yard, so she adores being able to do what she likes most while also helping her husband's business grow. Hopefully, the company will help the family get ahead of the economic hardship they've faced over the past few years.
Due to the rising cost of groceries, Amy visited the Salina Emergency Aid Food Bank, a Kansas Food Bank partner agency for help.
"It has been a struggle to get enough food for the family," Amy says honestly. "We don't have food without the Food Bank."
At the Salina Emergency Aid Food Bank, Amy picks up fresh food like fruit and veggies in addition to shelf-stable items like pasta and canned food to feed her family. She likes to cook and have fun with the ingredients she gets there.
"This saves my family," she says in thanks.
Your support makes help available for Amy's family and so many more neighbors in need of good, fresh food. Thank you for giving so generously to make a difference here in Kansas.