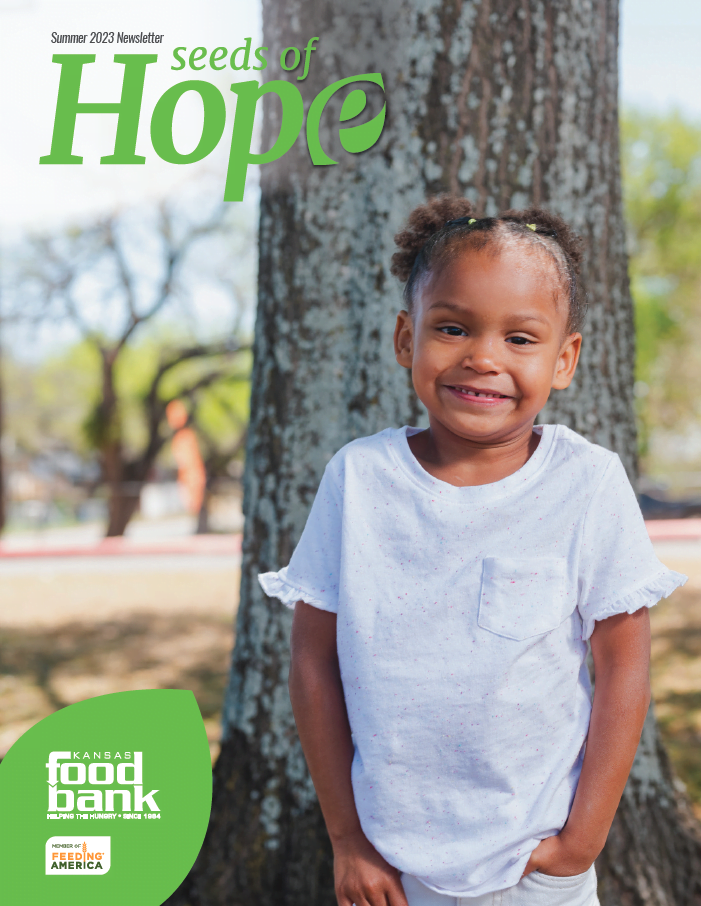 Dear Friend,
I'm pleased to share your summer issue of Seeds of Hope so you can see the impact your support has on our neighbors across Kansas…
You'll meet seniors like Karen and Carol in Garden City, and Maria and Ramone in Ulysses. And you'll hear heartfelt words of thanks from Mike who is rehabbing his leg after a terrible accident.
The common thread here is that your compassion and generosity are impacting lives of fellow Kansans this summer, including children and families who face real hardship when school is out and kids no longer have access to meals they usually eat at school.
For a parent struggling to put food on the table, the summer months mean that a budget has to stretch to come up with an extra 10 meals each week per child. Sometimes that "stretch" is simply not possible.
That's where you come in. Your support ensures Kansas Food Bank and our many partners can provide healthy food through programs that reach children, families, and seniors, and sends mobile food distributions into communities where needs are greatest.
I sincerely thank you for your ongoing partnership that helps our neighbors of all ages who may otherwise face hunger this summer.
Gratefully,
Brian Walker
President & CEO