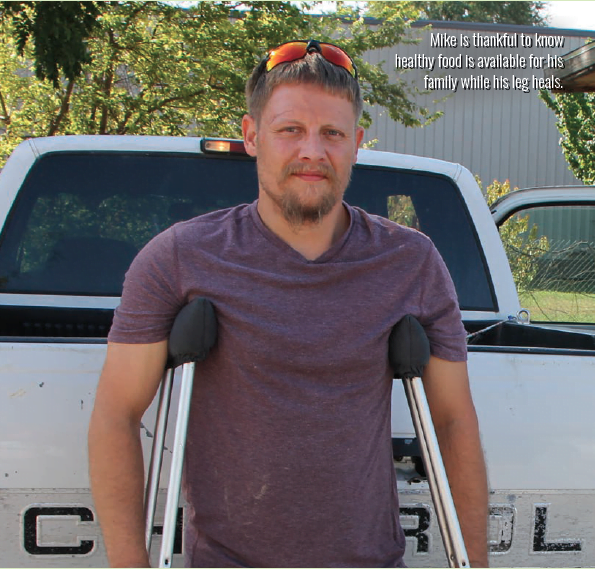 We really don't know what some people have to struggle with. Mike was planning dinner for his family and needed a spatula. While on his way to a friend's house to borrow one, he was involved in a collision with an impaired driver which caused a bad break in his leg that he is still recovering from.
Mike and his family look forward to pretty summer days. That's when his family gets outside to hike, fish, and visit Kansas' abundant parks.
With two children aged 13 and 11, the family is always looking for the next adventure. "Pretty much any activity that gets us outside," he says.
Mike is hopeful that his leg will be strong enough to let him enjoy this summer as fully as he would like.
Multiple surgeries, constant pain and being on crutches has made it impossible for Mike to continue working as a selfemployed handyman and construction contractor.
It's work he has enjoyed for the past seven years, but now, not being able to do what he used to has brought on many uncertainties. "I have no idea what the future holds. I'm just hoping my leg continues to heal so I can get back to work," Mike says.
One worry Mike doesn't have is how he will put food on the table for his growing kids this summer. He visited a local pantry in Wichita that partners with the Kansas Food Bank. Weekly, Our Daily Bread Food Pantry, places a food order from the Kansas Food Bank. This allows them to operate a pantry where healthy food is always available and guests like Mike get to select items that they need for their household.
"I'm in need right now so I'm very grateful for the help. I honestly don't know where I'd be without it," he says.