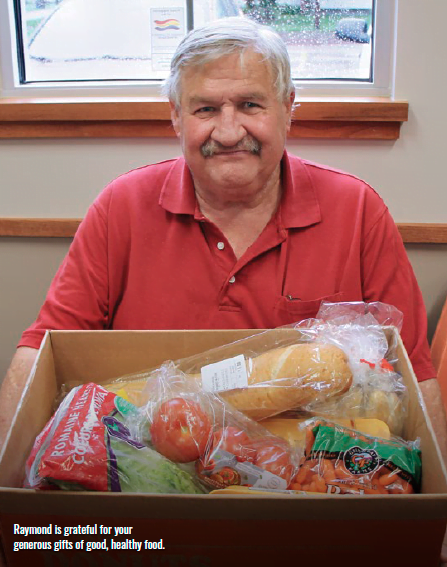 Raymond and his wife, Viola are both retired after working hard and raising three children. Thanks to you, they have a helping hand keeping fresh, nutritious food on the table to keep them happy and healthy.
"People don't have to help, but they do," says Raymond, 69.
We met Raymond on a visit to the McPherson Food Bank, a Kansas Food Bank partner agency. Every month the McPherson Food Bank receives a delivery of food from us through our rural delivery program. In addition, with our partnership, the McPherson Food Bank participates in the retail food rescue program – receiving over 53,000 pounds of grocery rescue pick up in the last year.
With increasing prices in food and basic living expenses, Raymond and Viola's Social Security income doesn't stretch as far as it once did.
Thankfully, Raymond can turn to the food bank for help with food for himself and Viola, allowing the couple to stay healthy and active — which also means Raymond has
energy for his bi-monthly fishing outing with his buddy, Gene.
Your support not only provides vital help but also gives neighbors hope that together we can spark great change. Thank you for making a real, lasting impact in the lives of the children, families and seniors we proudly serve!