In Finney county, 1 in 12 people experience food insecurity. While the Kansas Food Bank has partner agencies to help provide relief, we know more can be done. Since 2021, the Kansas Food Bank has partnered with Tyson to deploy a monthly mobile food distribution, and has served an average of about 300 households per month on the 2nd Thursday of each month.
For the third year in a row, Tyson has granted the Kansas Food Bank funding to support the mobile. The $50,000 grant will cover a dry, non-perishable food box consisting of heart-healthy products to be distributed each month. In addition to the box provided by Tyson at the distribution, the Kansas Food Bank will utilize additional resources to provide each household attending the distribution with a box of fresh produce, along with additional bread & bakery items. This funding is critical to bridging the gap for many households in Garden City and Finney County.
We are incredibly thankful for Tyson's continued support to provide this mobile distribution each month, which has now served over 6,800 households at 27 distributions since the Spring of 2021.
The distribution is held at The Community Church in Garden City, located at 614 N 13th beginning at 1:00 PM. The upcoming dates for the mobile distributions are:
Thursday, September 14th
Thursday, October 12th
Thursday, November 10th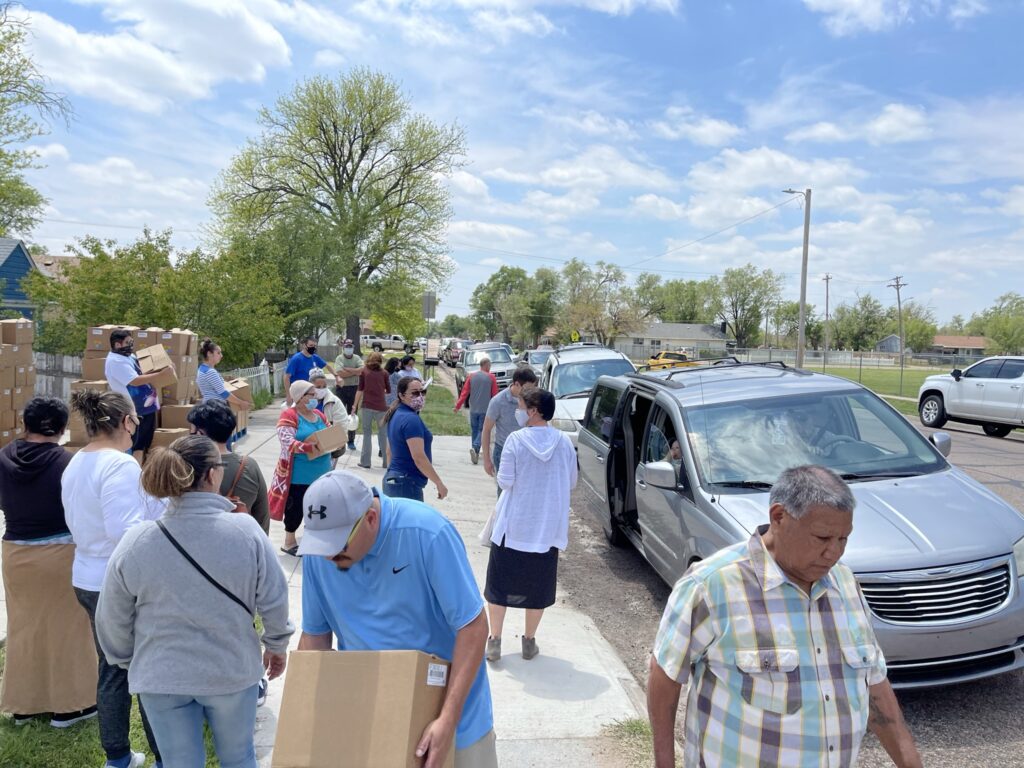 About Tyson Foods
Tyson Foods Inc. (NYSE: TSN) is one of the world's largest food companies and a recognized leader in protein. Founded in 1935 by John W. Tyson and grown under three generations of family leadership, the company has a broad portfolio of products and brands like Tyson®, Jimmy Dean®, Hillshire Farm®, Ball Park®, Wright®, Aidells®, ibp® and State Fair®. Tyson Foods innovates continually to make protein more sustainable, tailor food for everywhere it's available and raise the world's expectations for how much good food can do. Headquartered in Springdale, Arkansas, the company had 121,000 team members at September 29, 2018. Through its Core Values, Tyson Foods strives to operate with integrity, create value for its shareholders, customers, communities and team members and serve as a steward of the animals, land and environment entrusted to it. Visit www.tysonfoods.com.