Thursday, September 14th: UPDATE
The Zero Hunger Zero Waste Powered by Girl Scouts drive was an incredible success, thanks to the help of seventeen Girl Scouts of Kansas Heartland troops! Throughout the one day drive, they collected 8,169 pounds of food — AMAZING!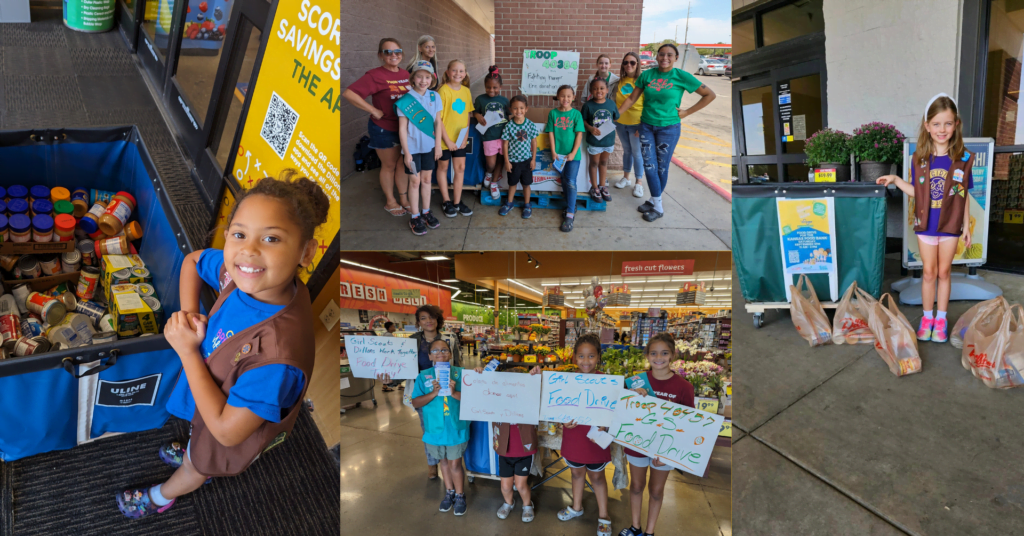 We are so thankful for these young leaders and their dedication to helping our neighbors, as well as our partners at Dillons who are always so gracious and supportive of our work. Here are the top 3 Troops and the stores they were stationed, with how much food they brought in:
Troop 40384 – South Seneca Dillons – 811 pounds collected
Troop 42156 – Central & Rock Dillons – 726 pounds collected
Troop 41319 – 37th & Woodlawn Dillons – 718 pounds collected
We also wanted to say THANK YOU to all of the generous Dillons shoppers who donated from our most-needed items list. None of this would be possible without your support, and we are constantly in awe of the power of our community and the good we can do together.
To see more event photos, check out our recap post on our Facebook page!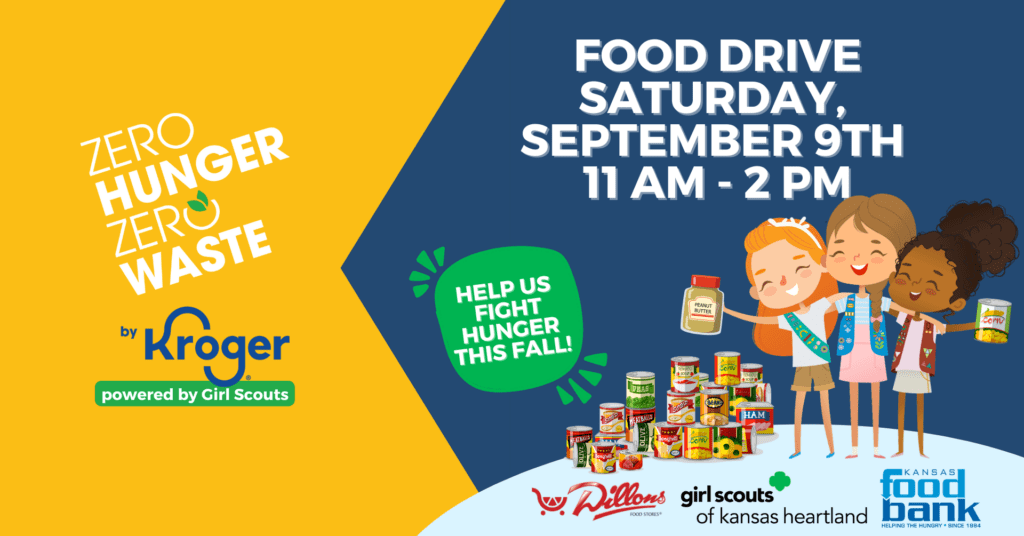 The Kansas Food Bank is proud to announce we are teaming up with Dillons and the Girl Scouts of the Kansas Heartland to take action in September for a one day food drive on Saturday, September 9th at Dillons stores across Kansas to collect much-needed food for Kansas neighbors experiencing food insecurity this fall.
The food drive is a 'Pay it Forward' collaboration, and our generous friends at Dillons have invited the Girl Scouts of Kansas Heartland to take action and volunteer at each Dillons location and receive a $150 gift card at every store the troops volunteer their time collecting donations. If you would like to sign up your troop for a shift, please click here. Registrations will close on August 31st.
Dillons is a long-time partner of the Kansas Food Bank, and it's Zero Hunger Zero Waste impact plan has been at the forefront of giving food, funds, and volunteer hours for years! During the entire month of September, Dillons is inviting shoppers to round up at the register through the Zero Hunger Zero Waste program, with all proceeds in our service area coming back to the Kansas Food Bank for #HungerActionMonth.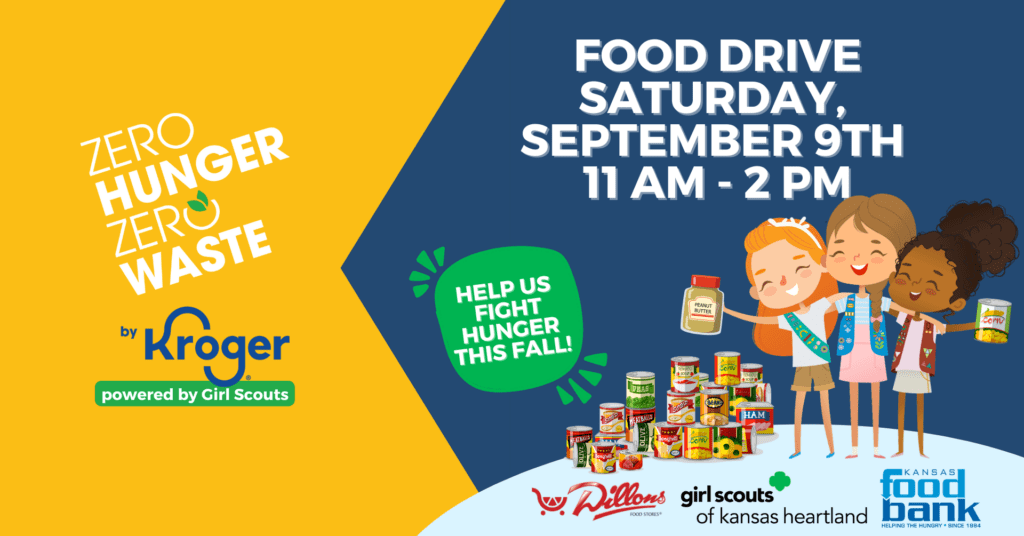 For questions regarding this food drive, please reach out to Kate Birkhofer at kbirkhofer@kansasfoodbank.org or call (316) 265-3663.