Patricia enjoys being involved at her kids' school and is eager for her children to begin a new year of learning. Thanks to partners like you, she can send them off with fuel to succeed.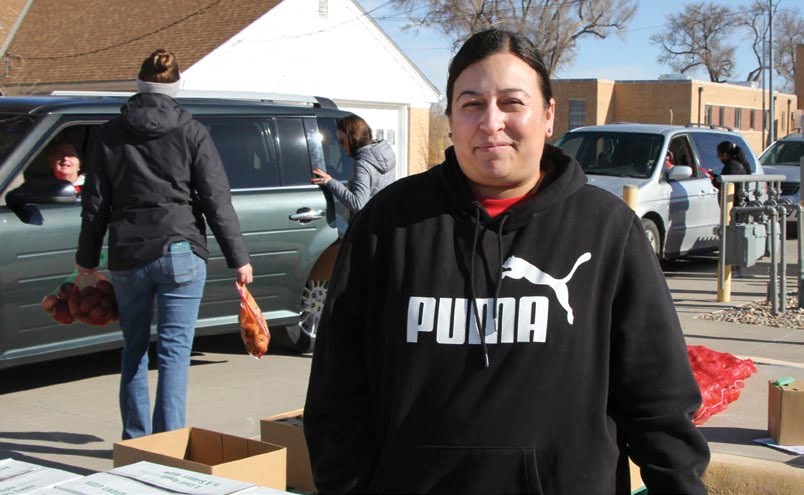 We met Patricia on a recent visit at the Kansas Food Bank Mobile Food Pantry in Lakin where she was picking up food for her family.
"There are weeks where I just have enough for bills and a little bit of food," Patricia shares.
The Mobile Food Pantry has been a lifeline for Patricia and her family. She shares how thankful she is for the program, especially because it helps give her kids the nourishment needed to learn, grow and thrive.
"It would be hard without this," Patricia says. "This program helps."
Since 2019, the Kansas Food Bank has been providing the Mobile Food Pantry in Lakin. On average, 90 households are served per month where they receive a substantial box filled with fresh fruits and vegetables.
To generous donors like you, Patricia says, "Thank you! I am very grateful. You guys are out here helping no matter the weather."
The Kansas Food Bank is committed to caring for Kansans experiencing hunger, delivering healthy food every month to the 85 counties we serve.
Thank you for giving so generously to ensure neighbors facing hunger have healthy food on the table this fall.