Dear Friend,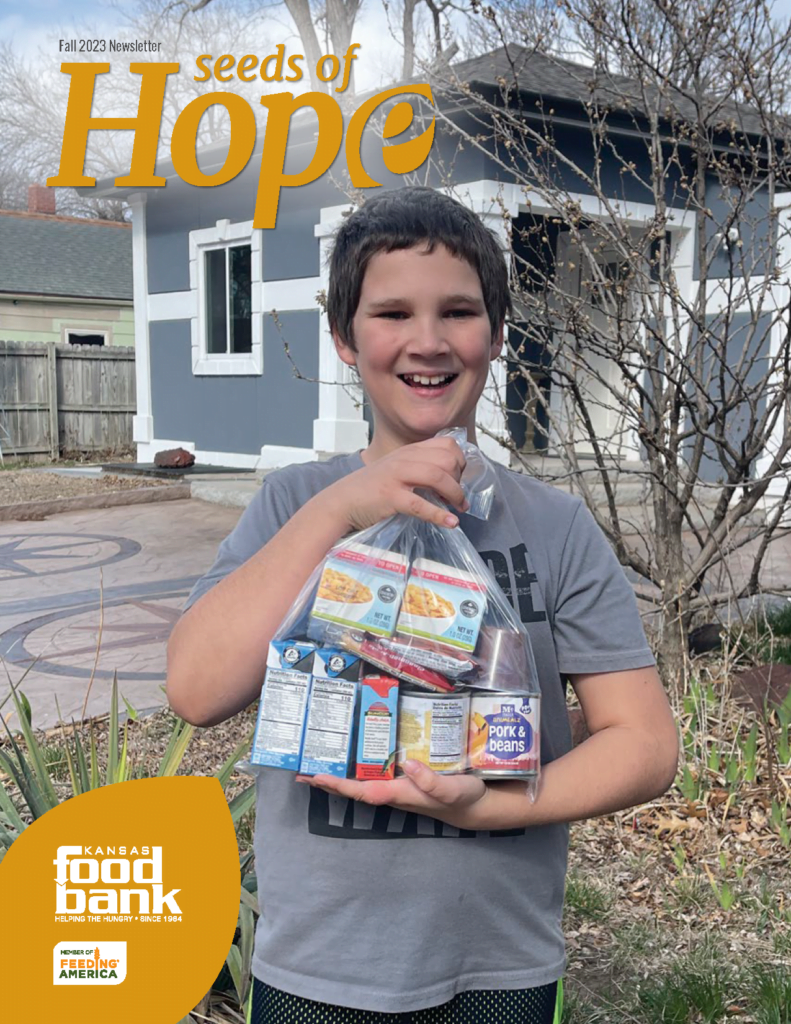 Healthy food should be accessible for every Kansan. This fundamental belief is put into practice when partners like you give generously to support the mission of the Kansas Food Bank.
While the cost of living remains high, many of our neighbors are challenged to keep enough food on the table. Your support helps fill the gap at such a critical time.
Thanks to you, we have provided nutritious meals to countless Kansas neighbors this summer — enriching the lives of families and seniors and building kids up for a better start to the school year this fall.
Our Food 4 Kids program has already begun providing meals for school-aged children who are facing hunger. Your gifts help give kids the nutrition needed for a successful academic year and futures full of hope and promise.
In this fall issue of Seeds of Hope, I hope you'll enjoy reading a few stories from neighbors you have helped with your kindness, like Kassi and her family.
Please be sure to read Patricia's story on the back cover to see
how your generosity is setting her kids up for success in the school year ahead.
Thank you for being a key partner in our shared mission of hunger-relief for Kansans. Your partnership is essential for our community's bright future.